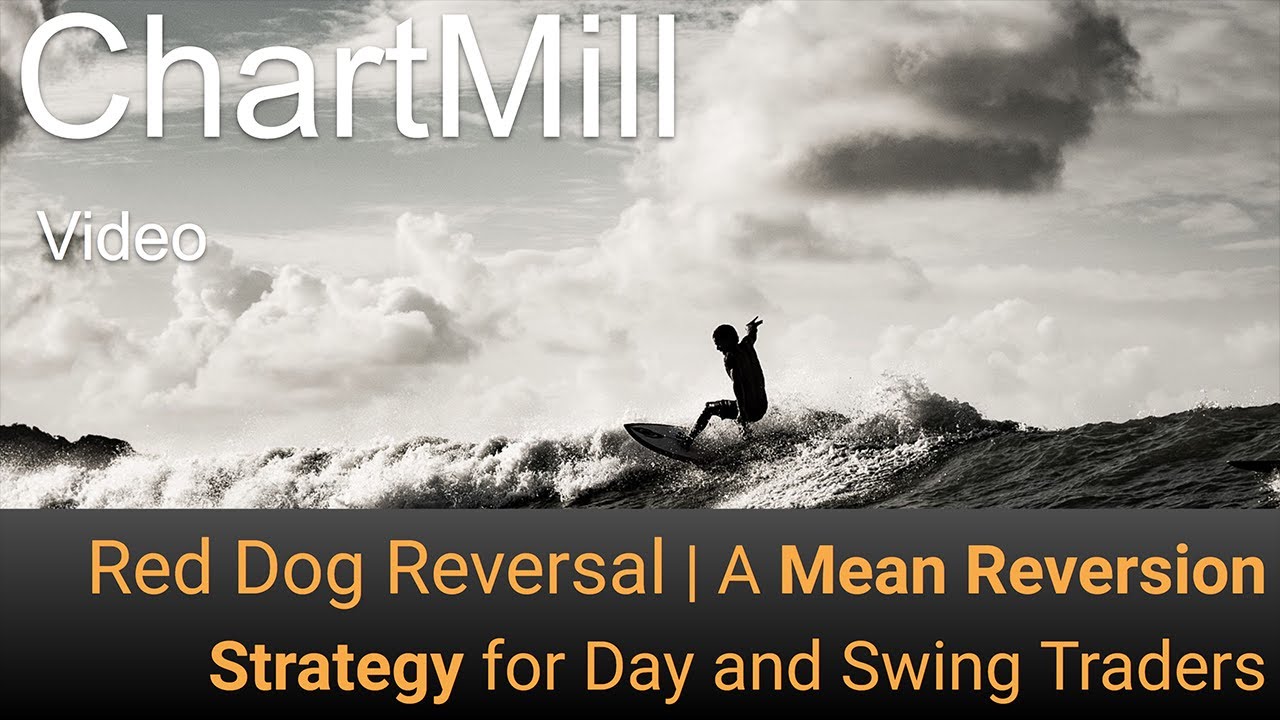 A Mean Reversion Day Trading Strategy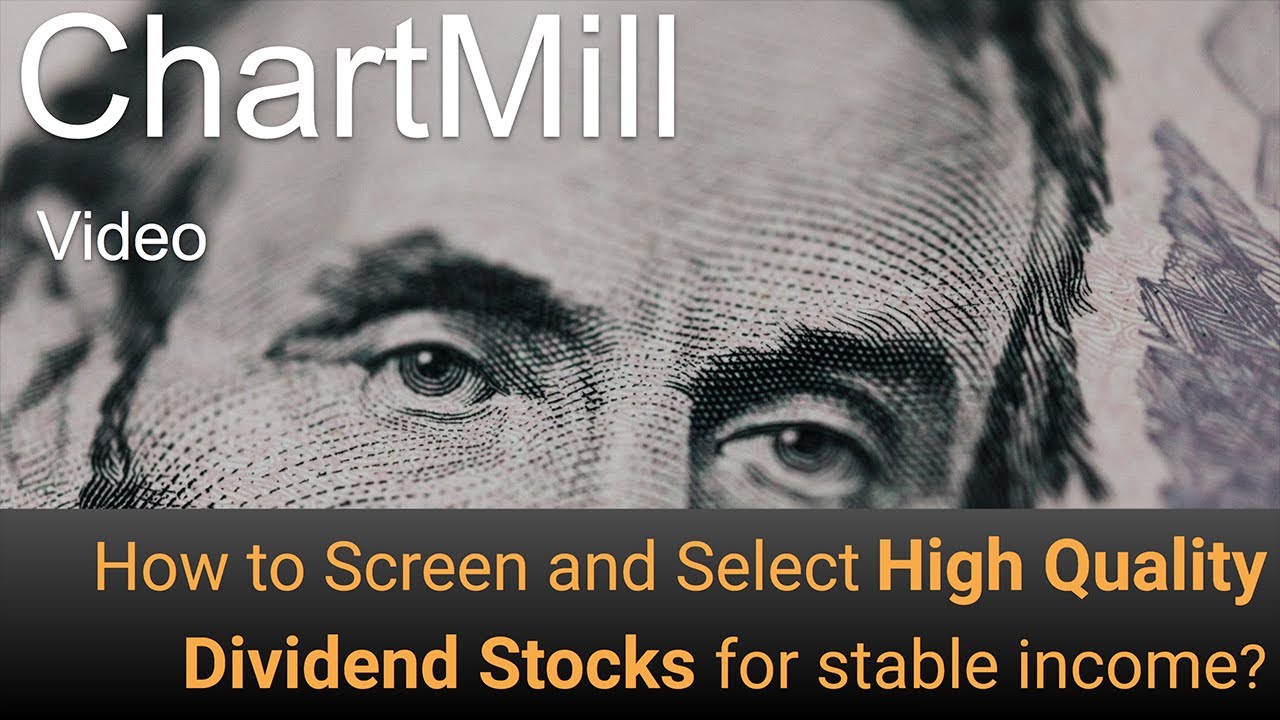 How to Find the Best Dividend Stocks using the ChartMill Stock Screener?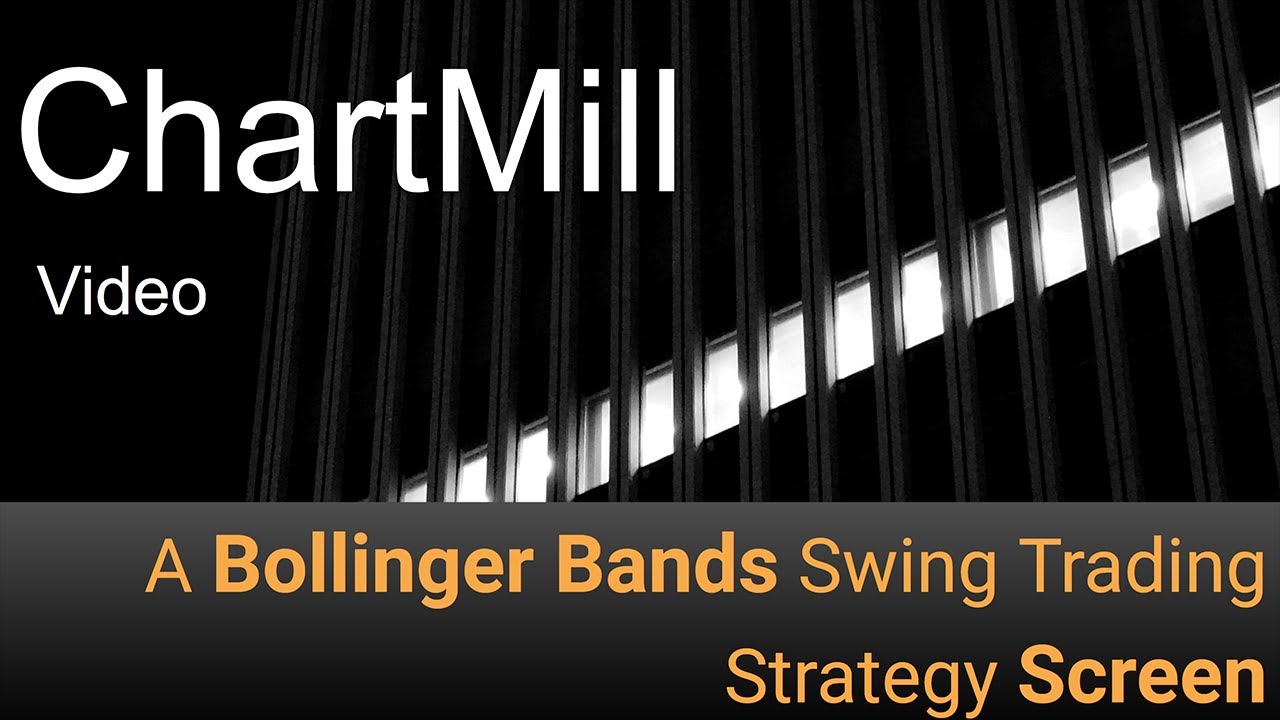 A Mean Reversion Swing Trading Strategy using Bollinger Bands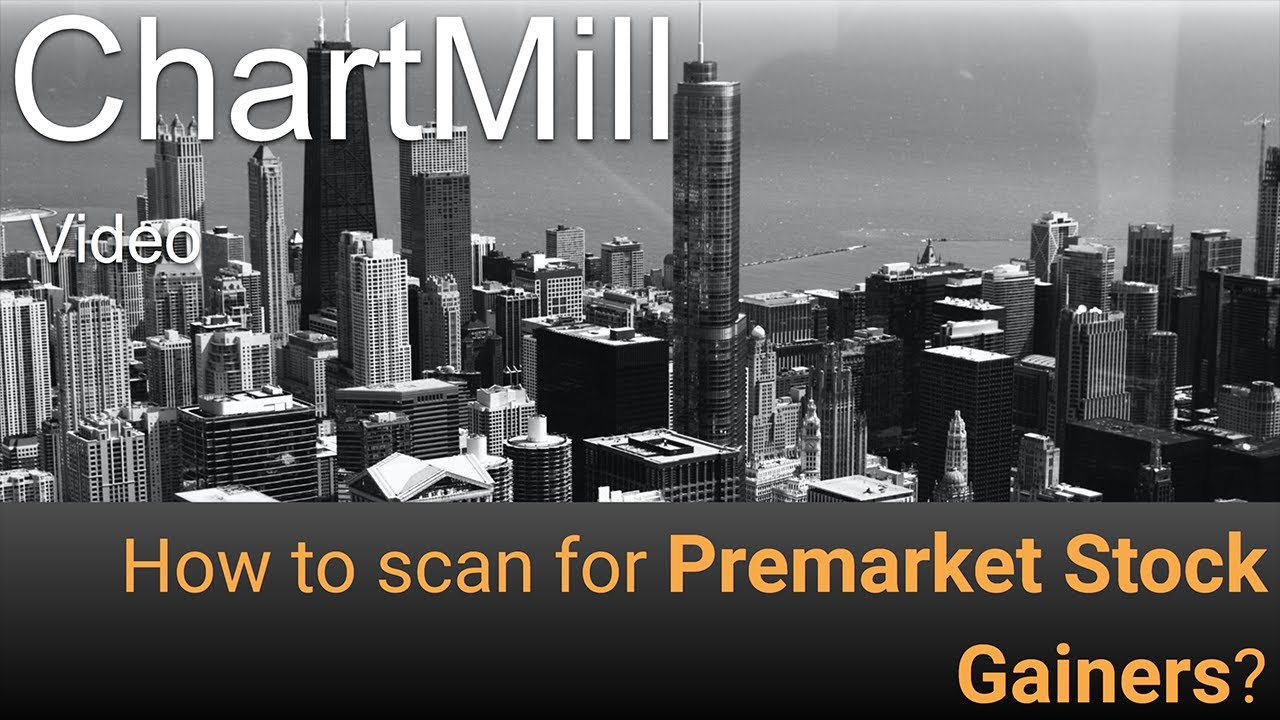 How to Scan for Premarket Stock Gainers?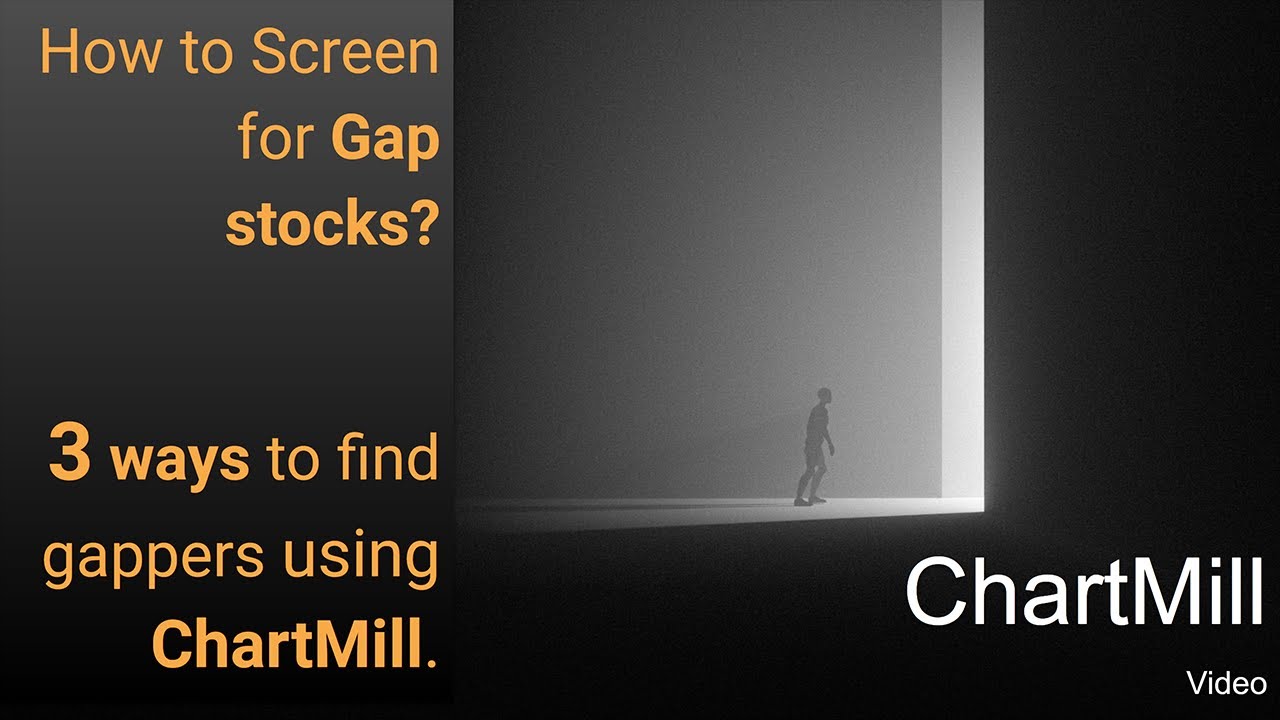 How to Scan for Gap Stocks? 3 Ways to Find Gappers Using ChartMill.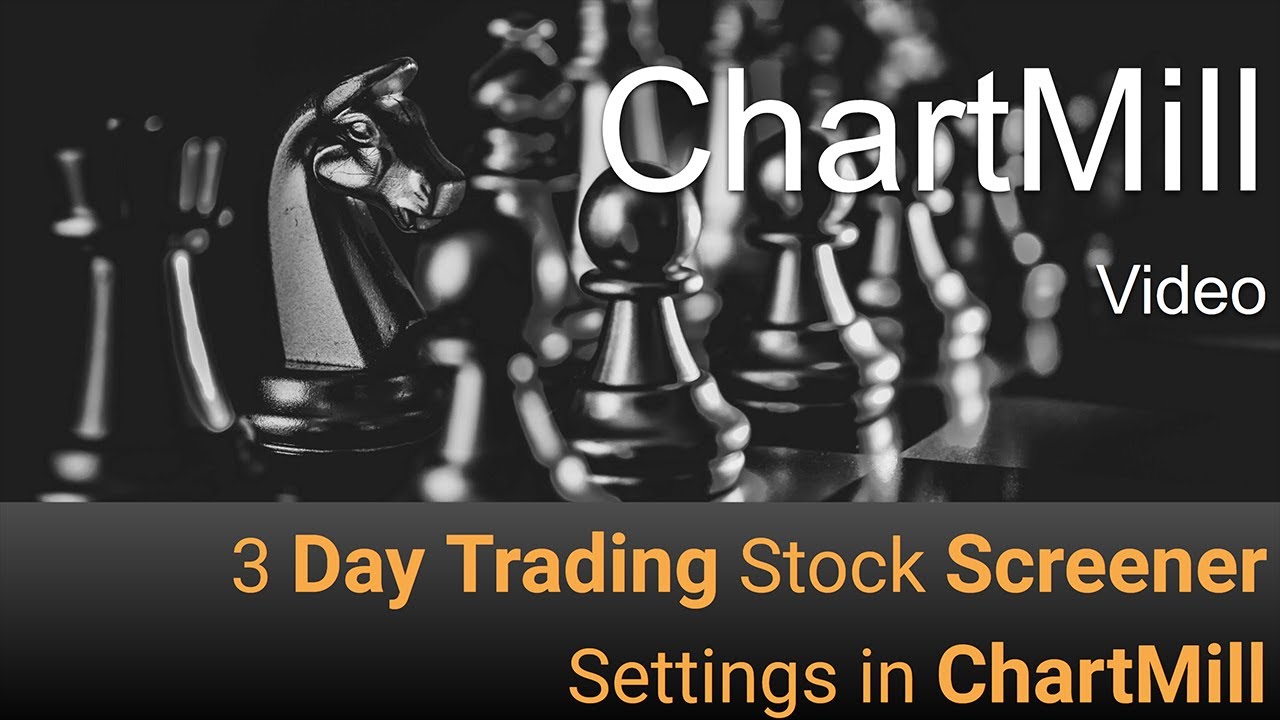 3 daytrading screens in ChartMill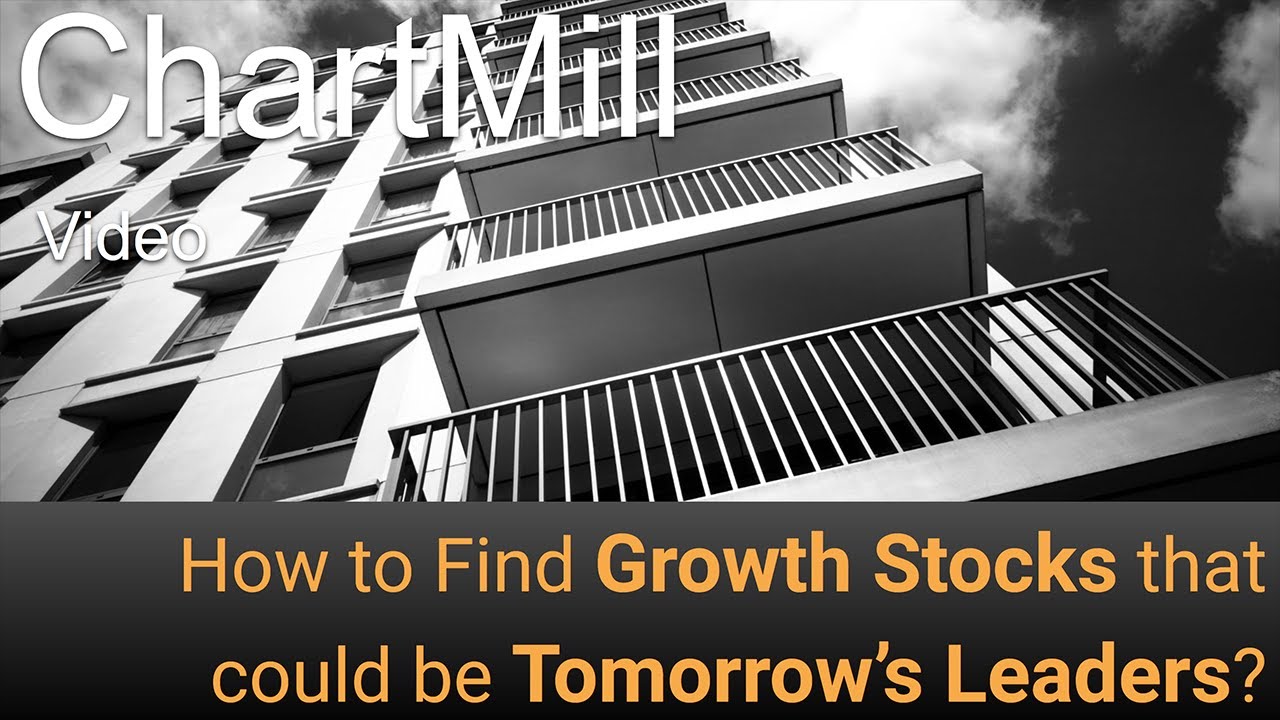 How to find GROWTH STOCKS that could become tomorrow's LEADERS?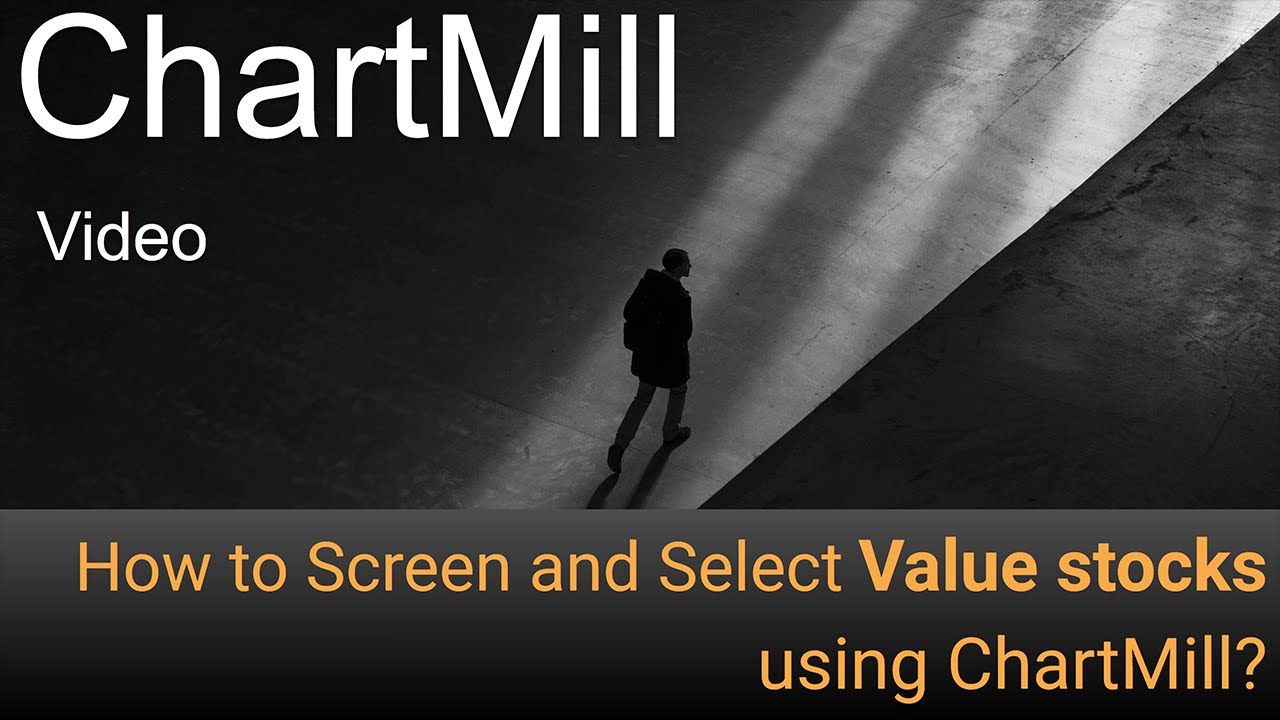 How to find high quality VALUE stocks?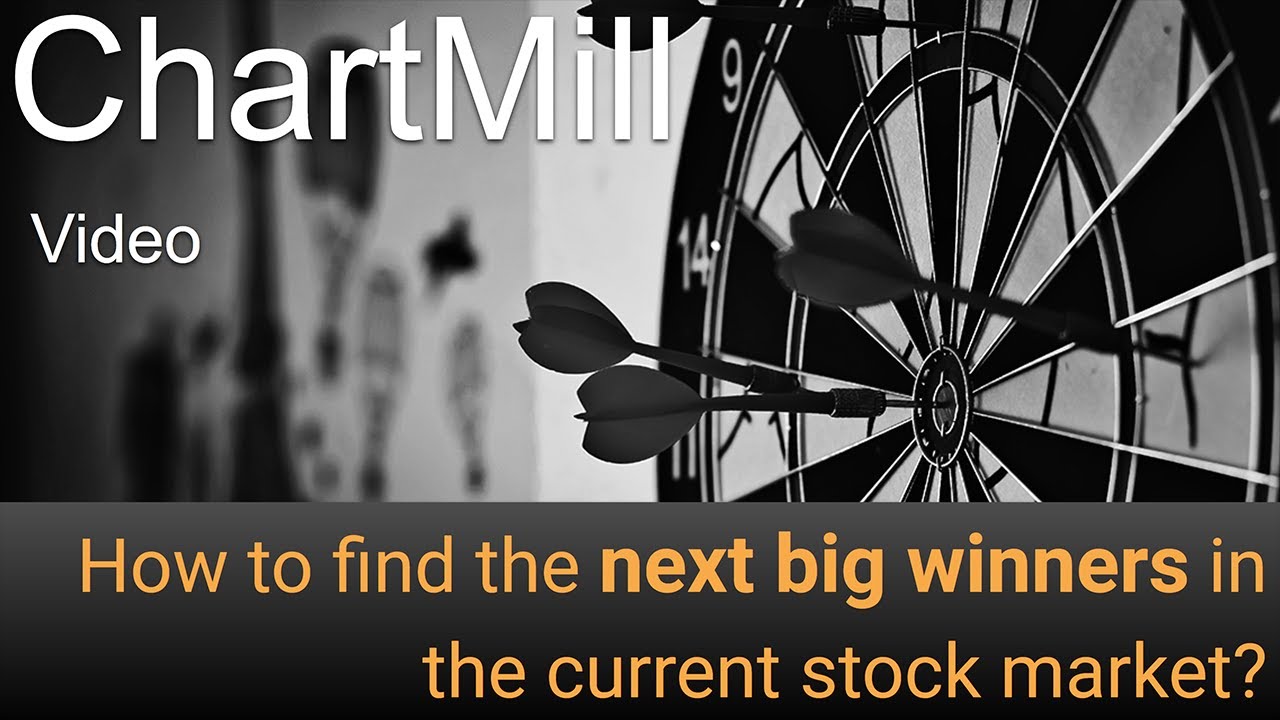 How to find the next big winners in the current stock market?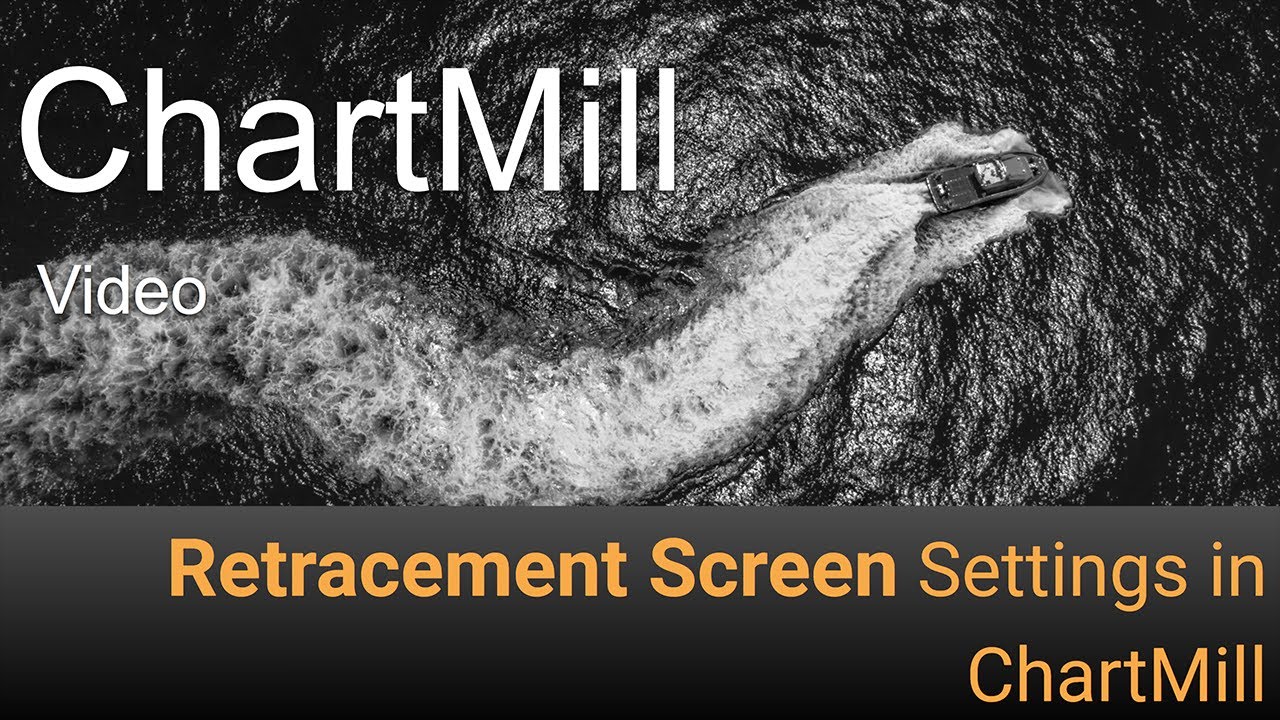 Screening options for a Retracement Strategy based on Moving Averages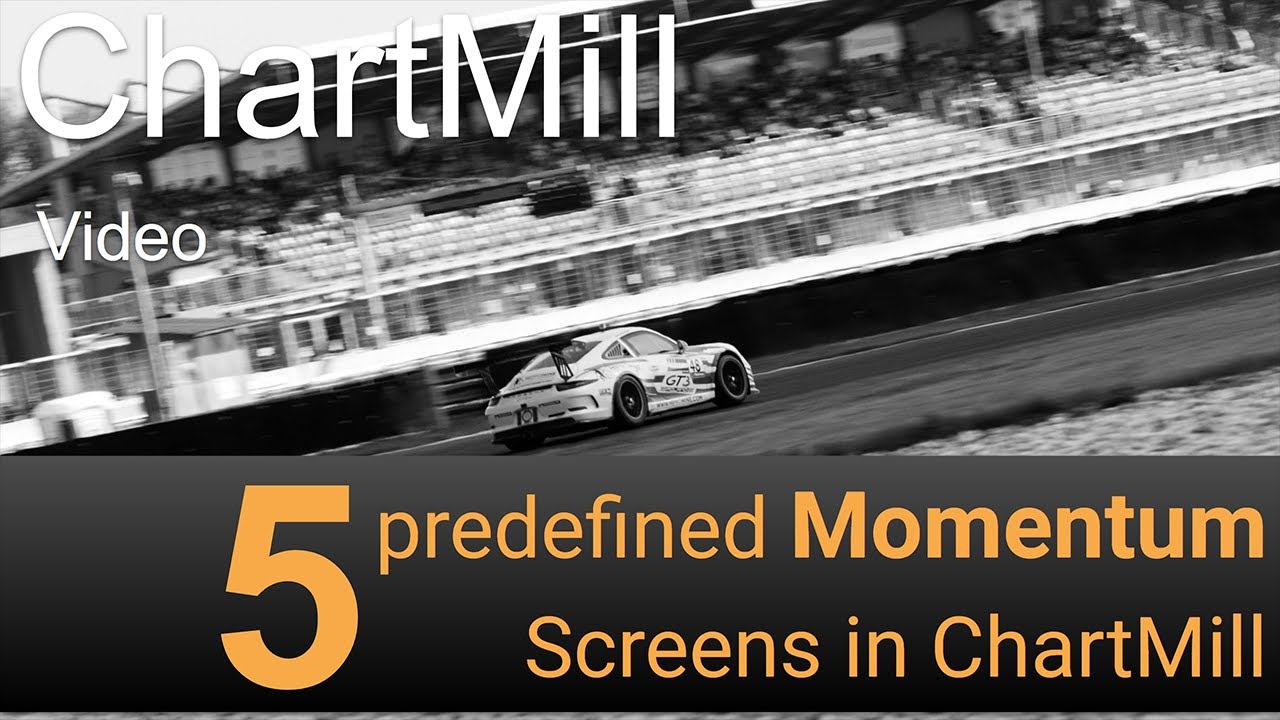 5 momentum screening ideas using ChartMill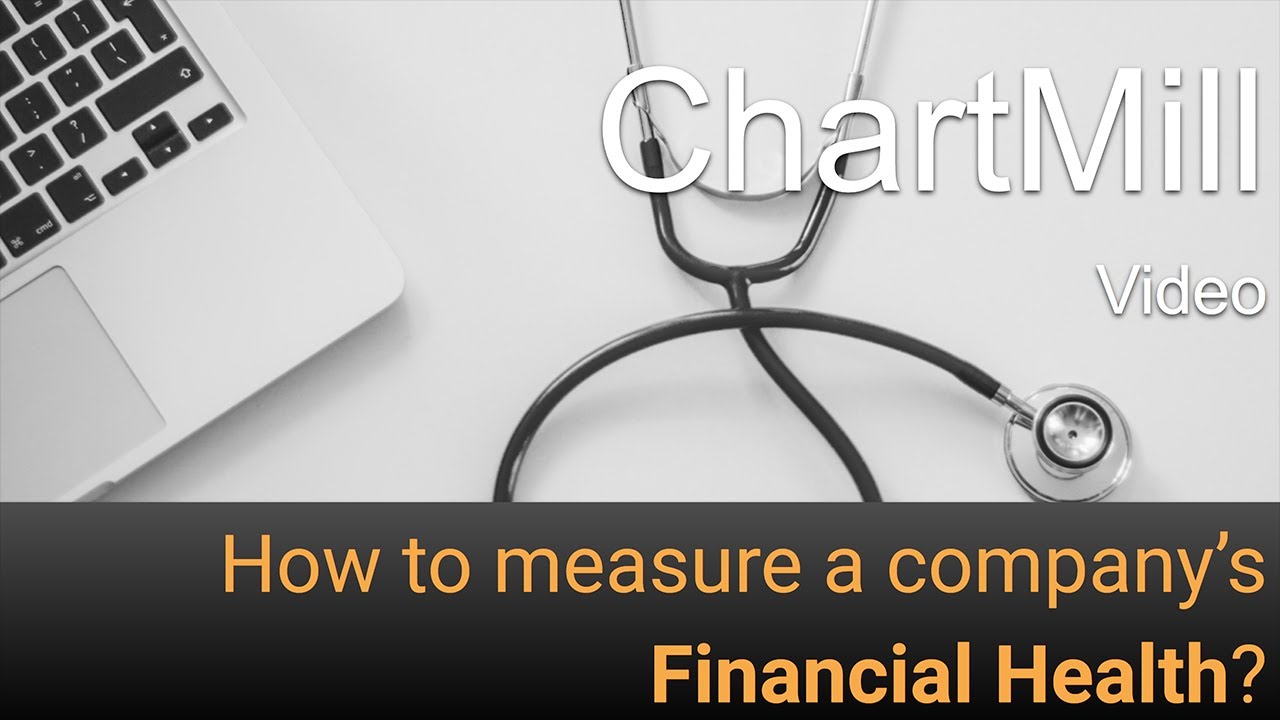 How to evaluate the Financial Health of a company?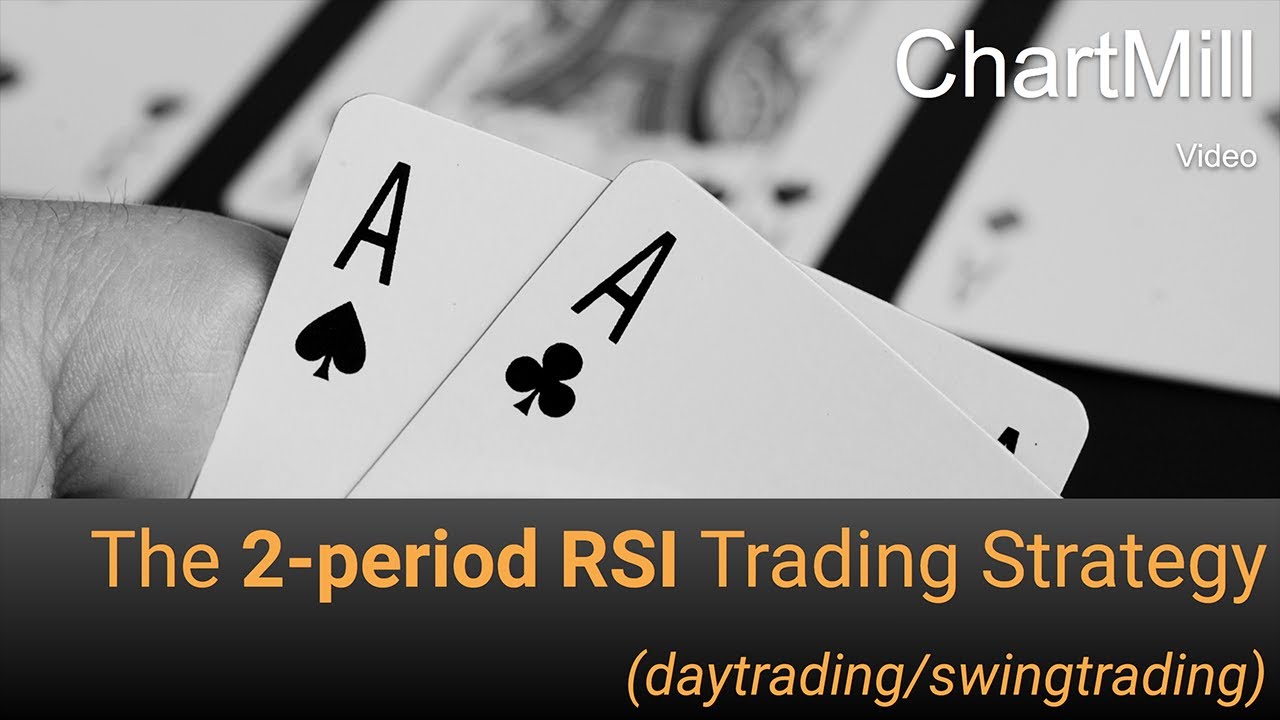 Mean Reversion Strategy for Swingtrading and Daytrading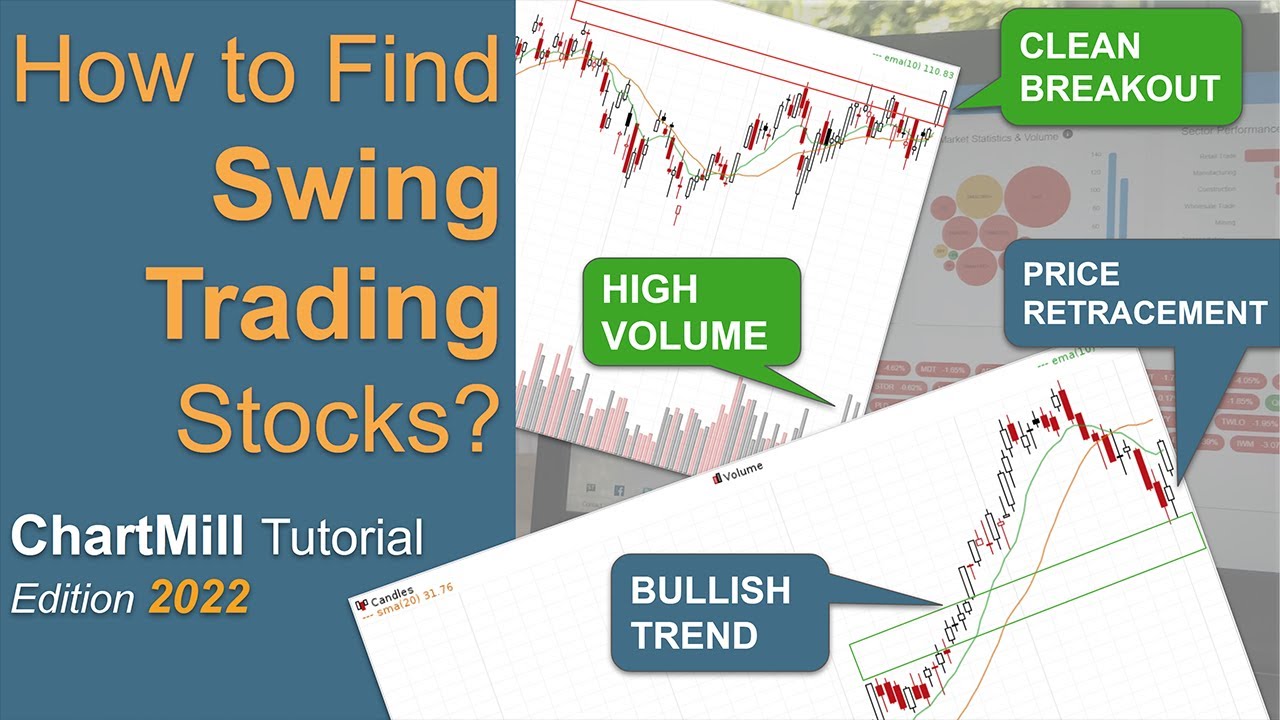 How to Find Good Swing Trading Stocks? (ChartMill Tutorial Edition 2022)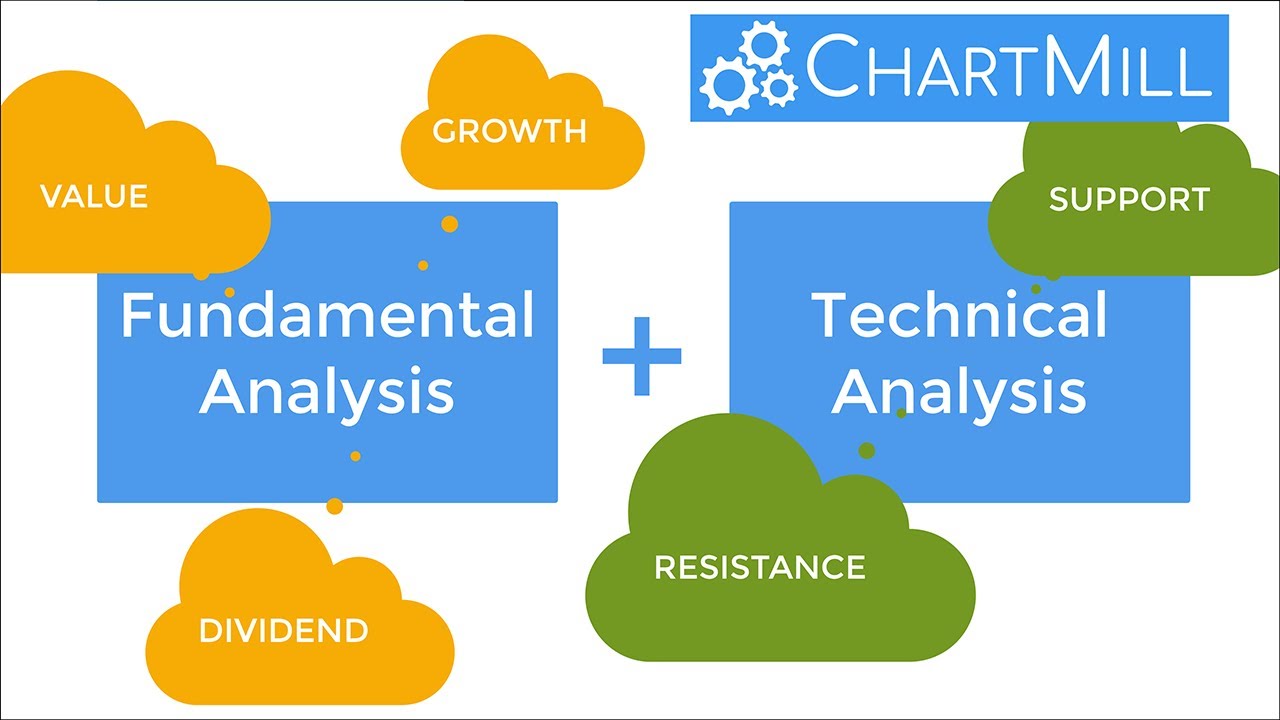 How to find financially sound Growth, Value or Dividend stocks that quote at key technical levels?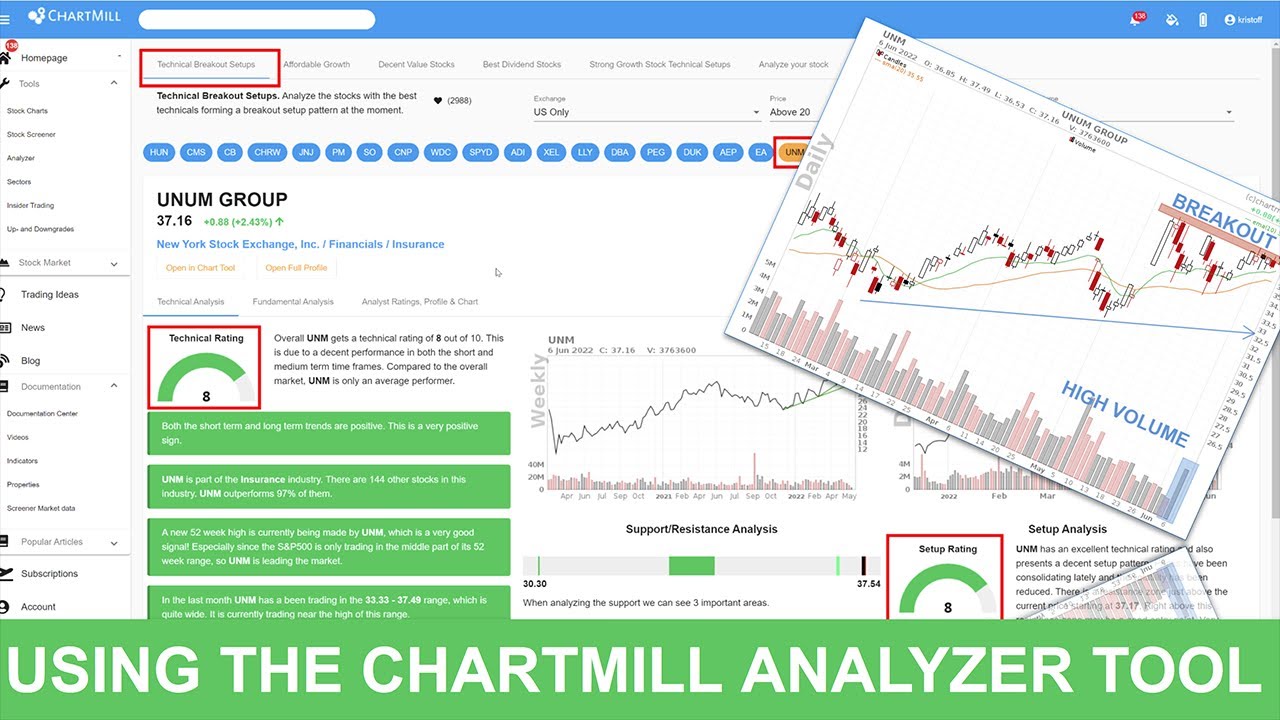 How I Pick Stocks To Swing Trade (using the ChartMill Stock Screener)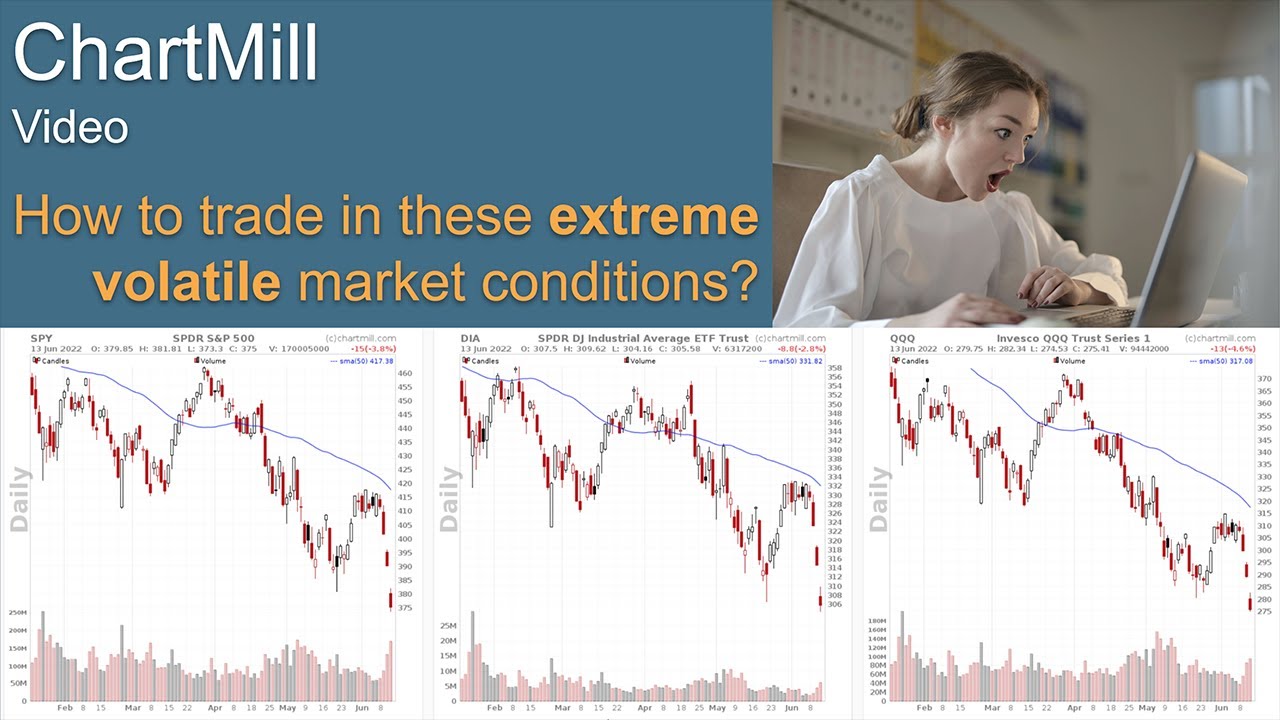 How to handle extreme stock price movements? (one intraday and one swing trade strategy)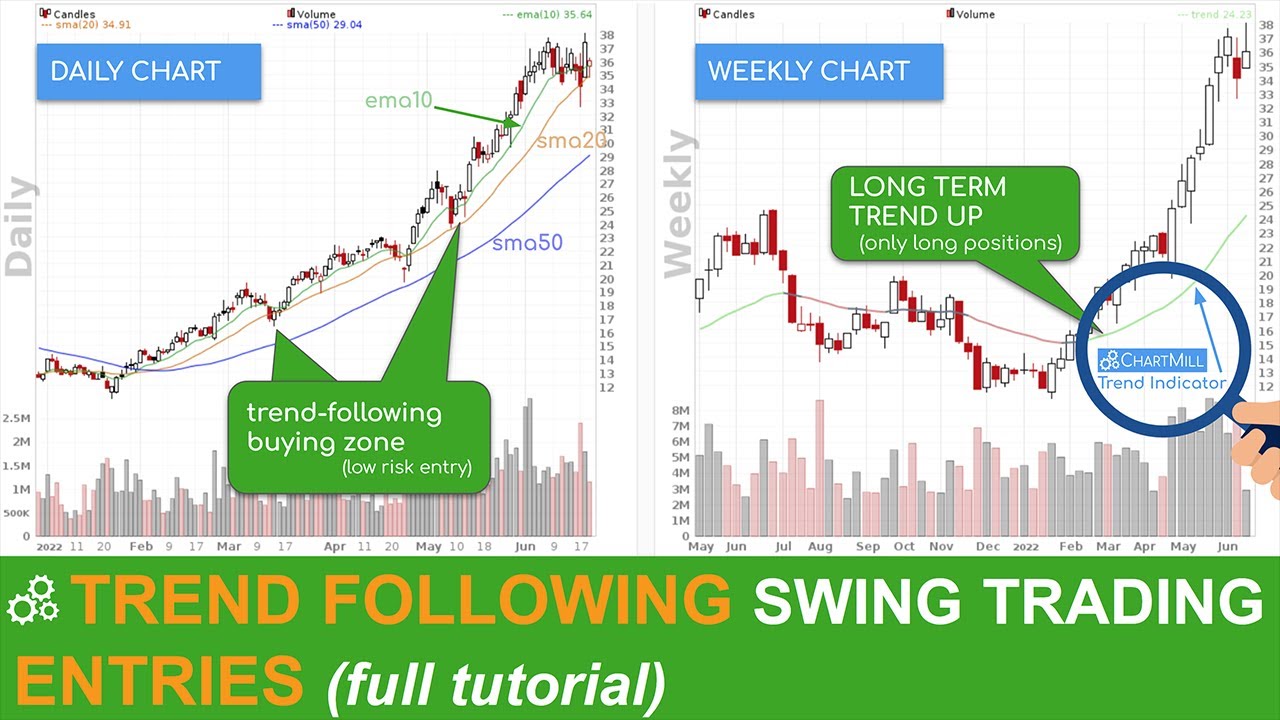 Trend Following Swing Trading Strategy Guide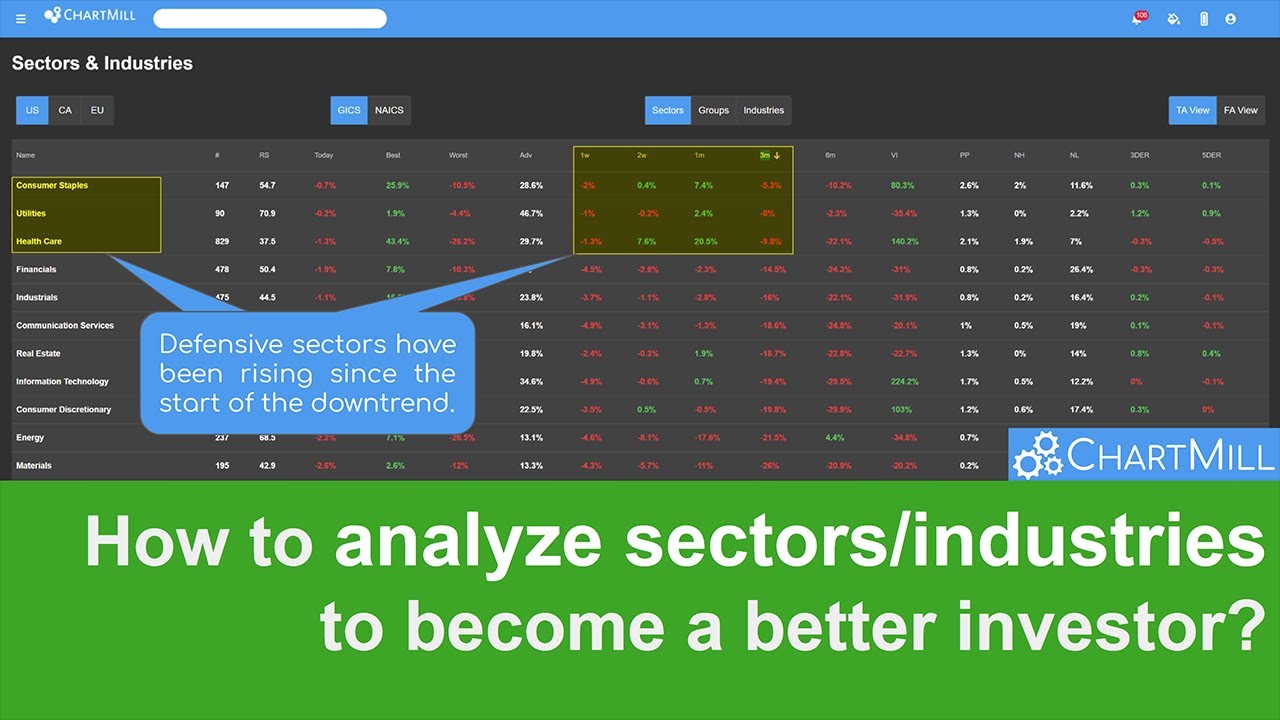 How to analyze sectors and industries to become a better and more consistent investor?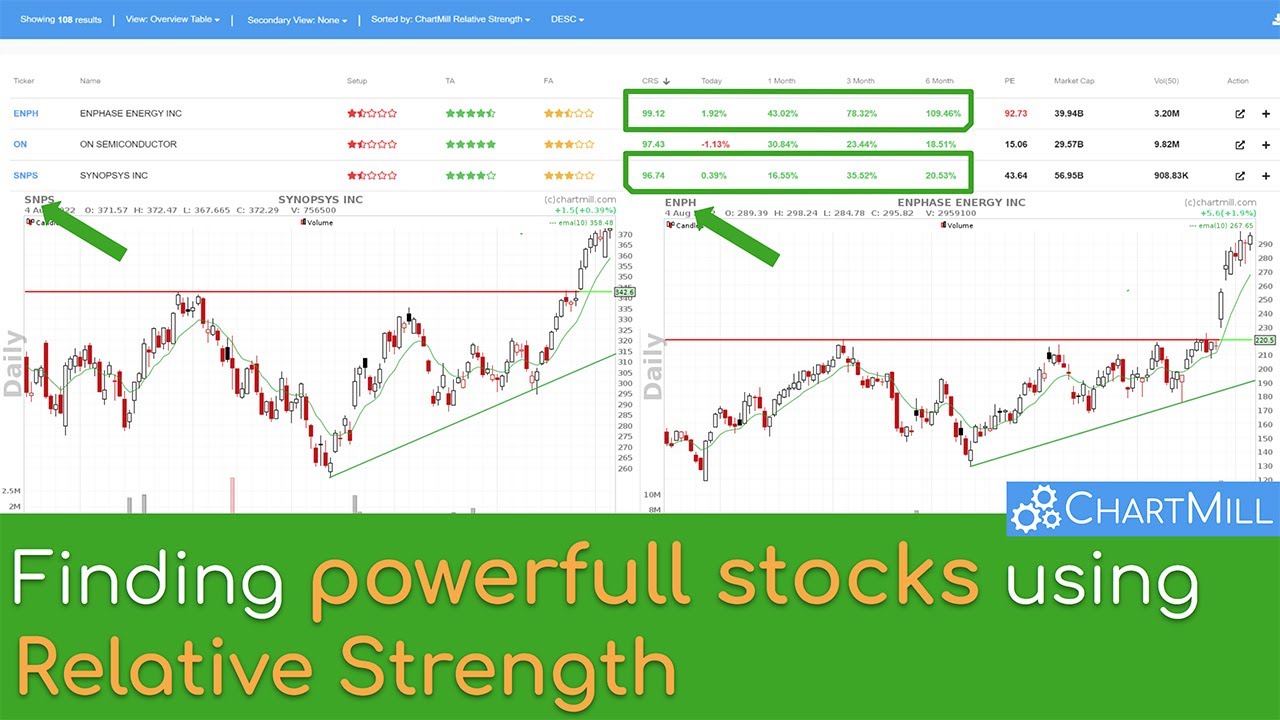 Finding the strongest stocks using RELATIVE STRENGTH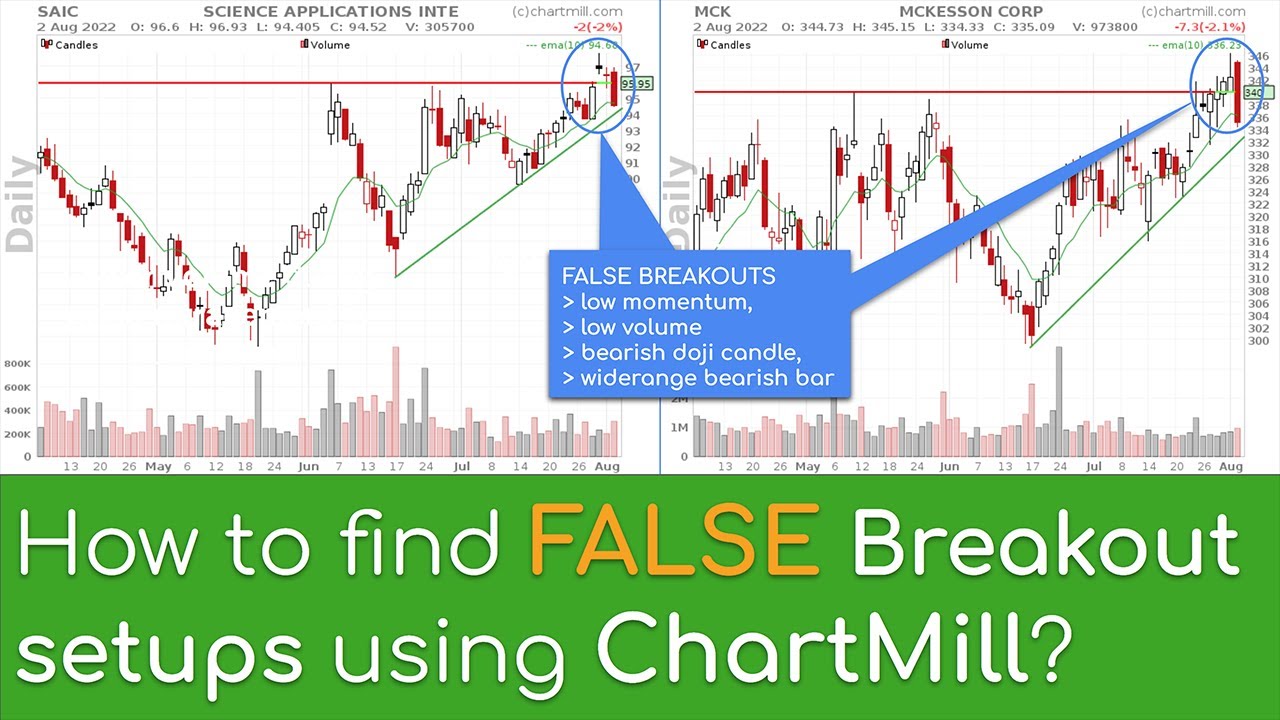 How to find failed breakoutsetups using ChartMill? (So you can short them)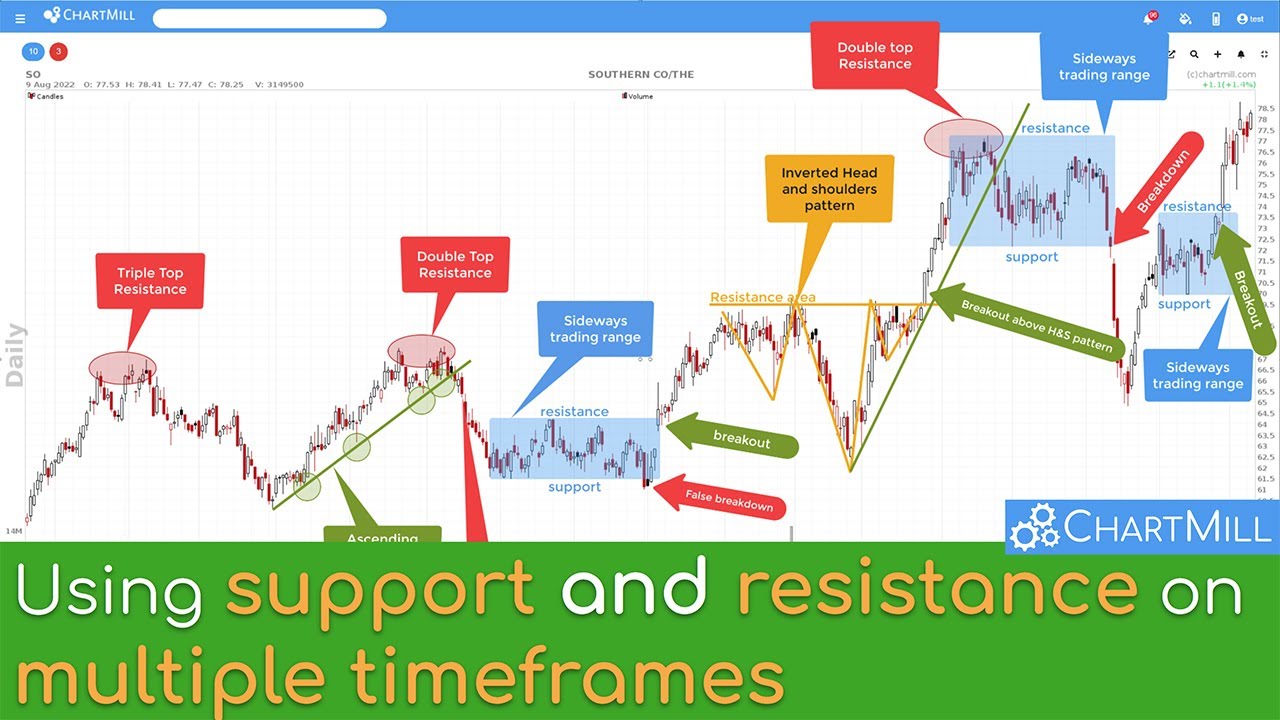 The proper way to use support and resistance levels in trading (multiple time frame analysis)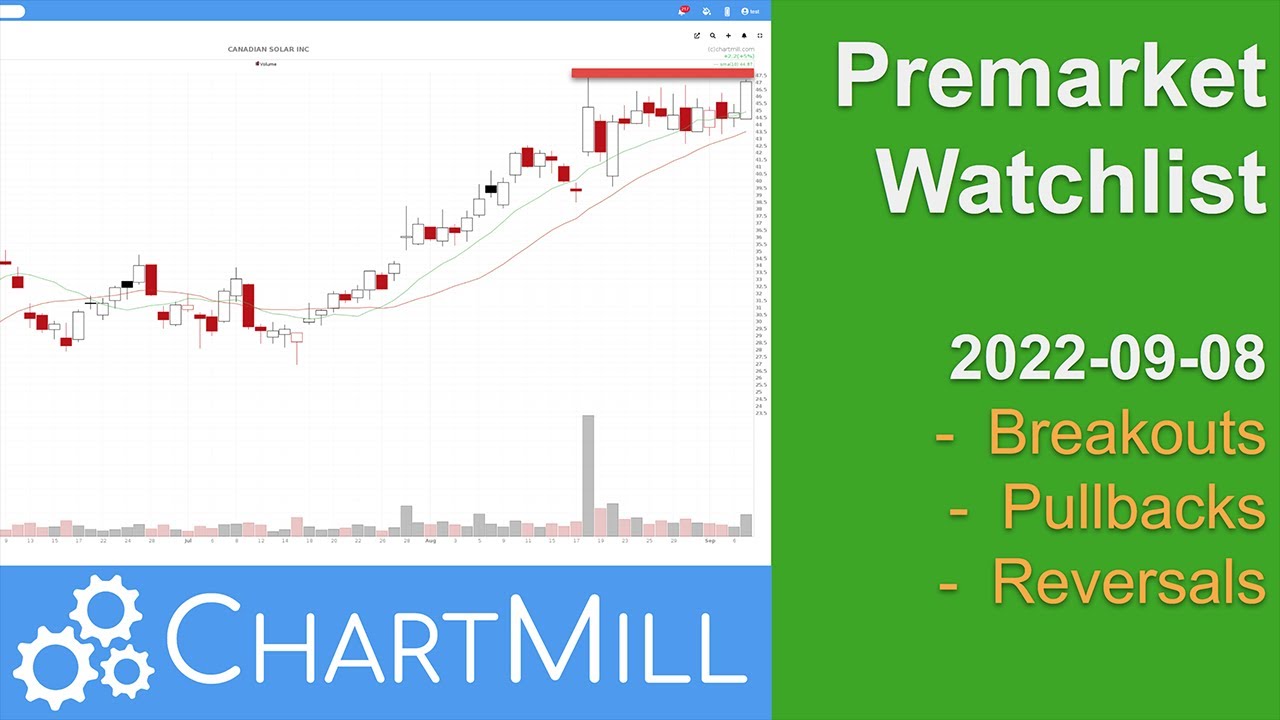 Pre Market Watchlist 2022-09-08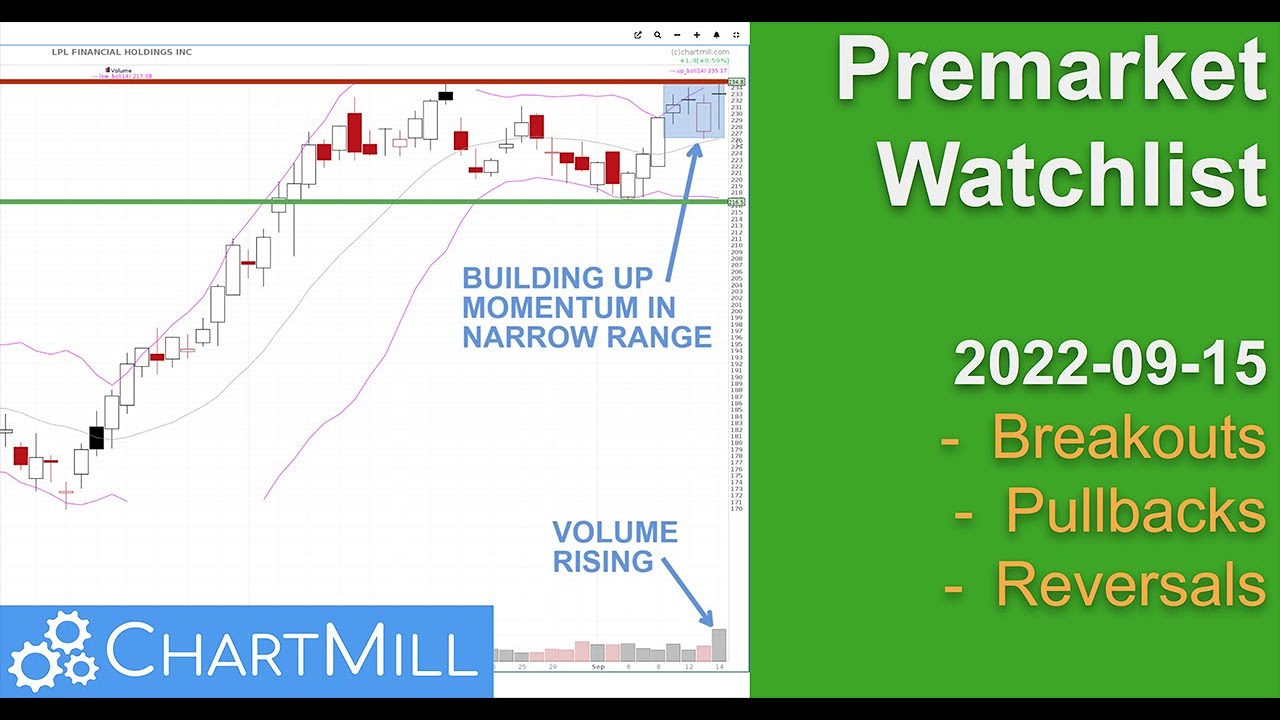 Pre Market Stocks to watch 2022-09-15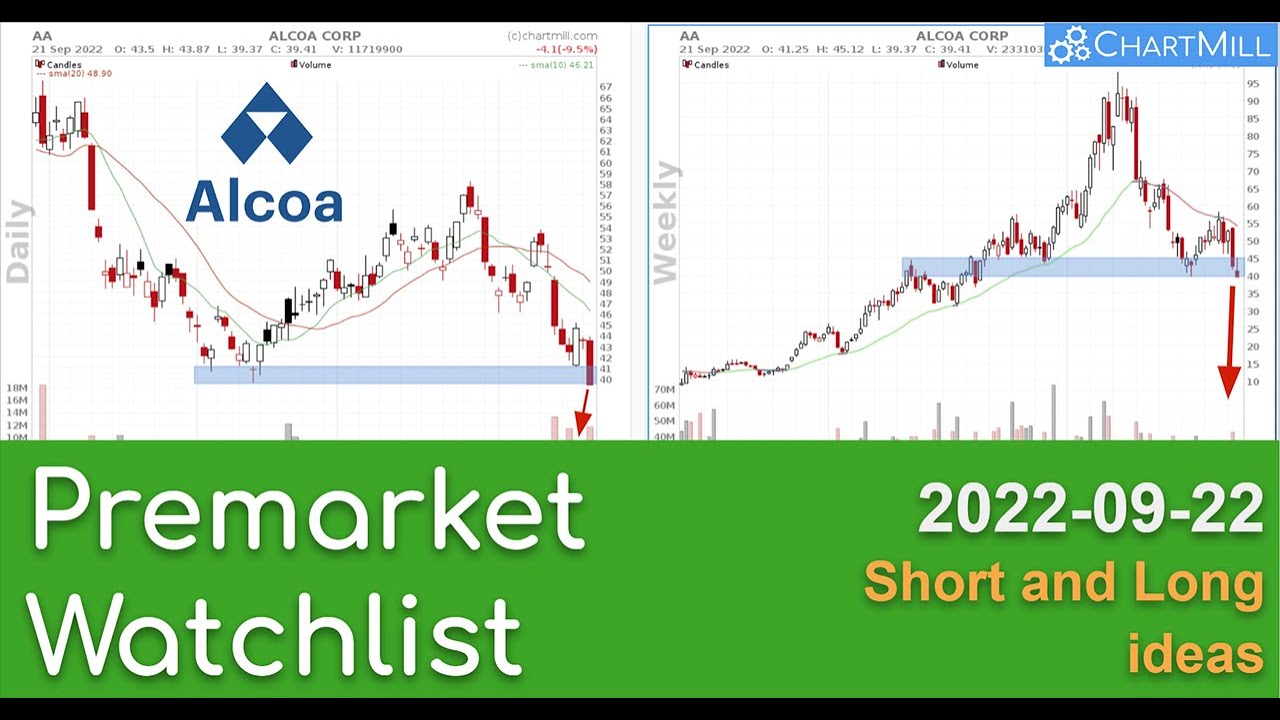 Pre Market Stocks to watch 2022-09-22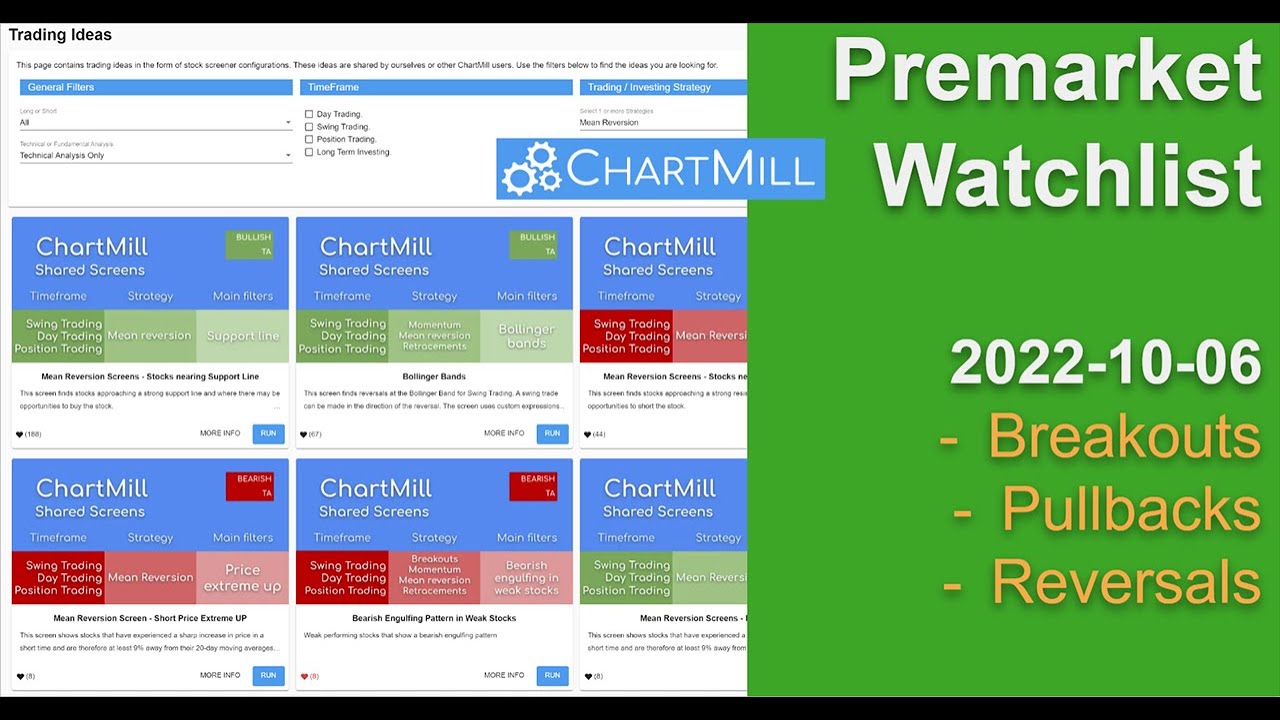 Pre Market Stocks to watch 2022-10-06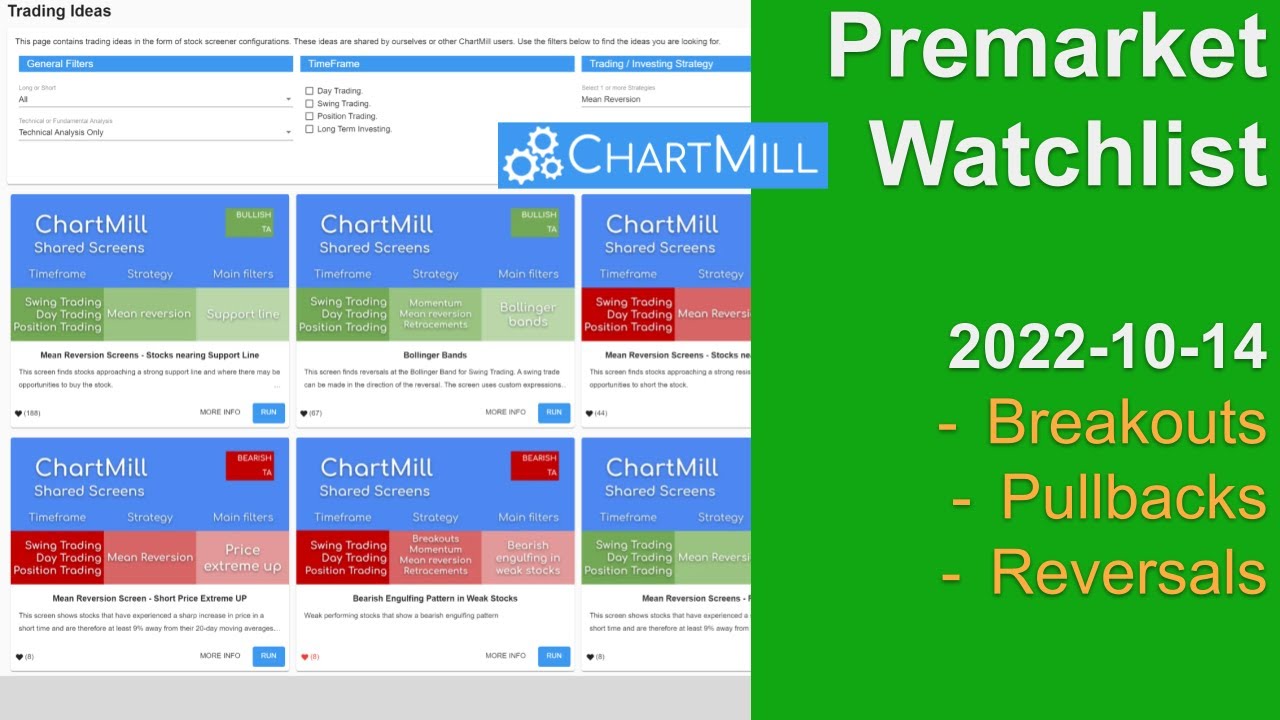 Pre Market Stocks to watch 2022-10-14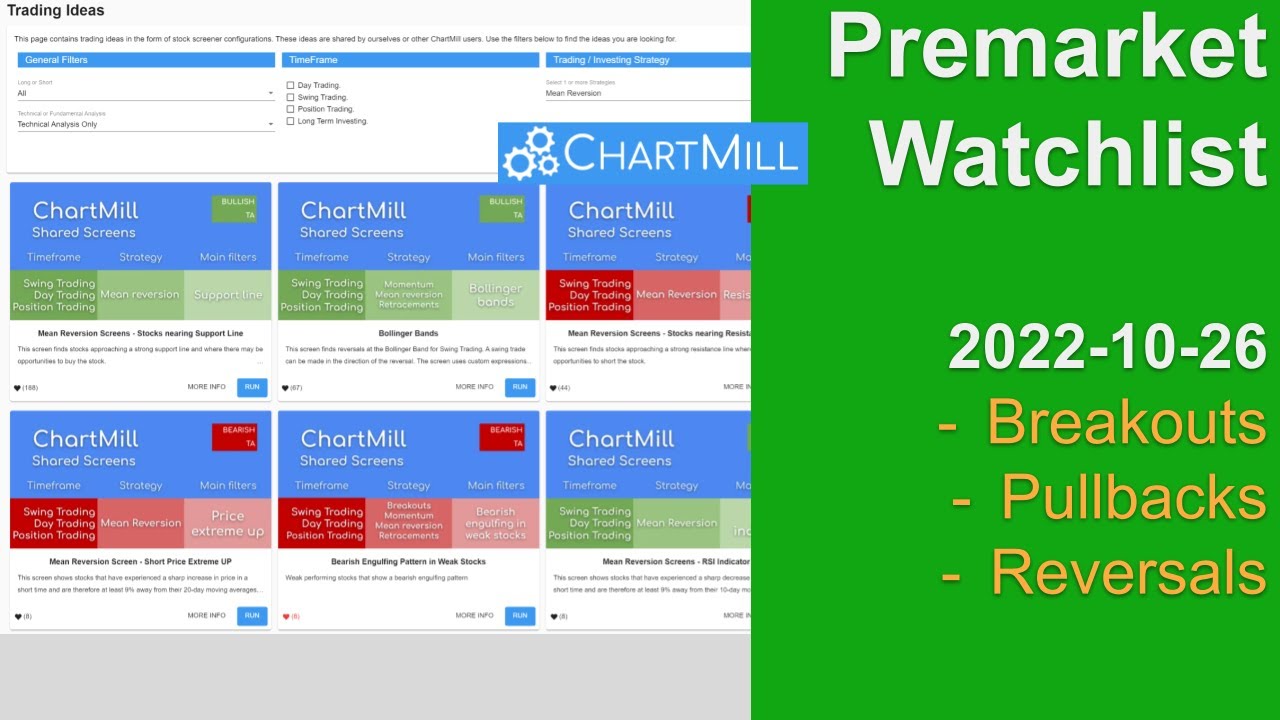 Pre Market Stocks to watch 2022-10-26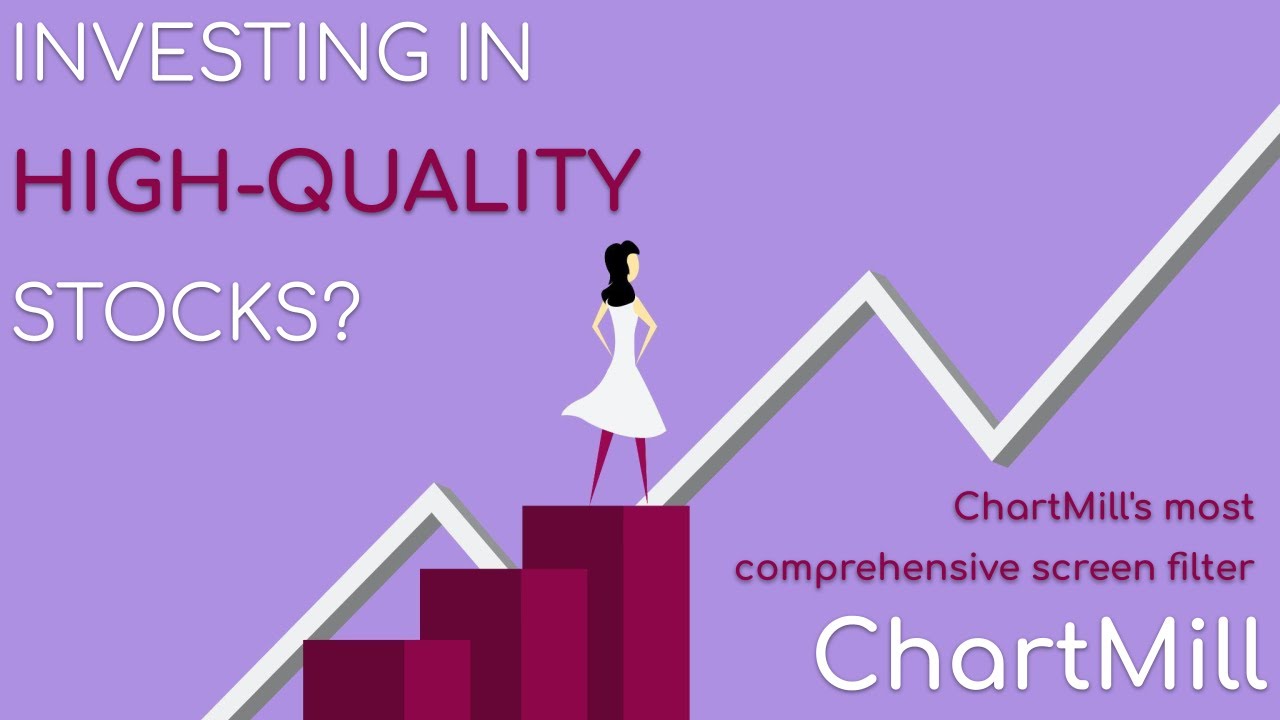 INVESTING IN HIGH-QUALITY STOCKS? | ChartMill's most comprehensive screen filter!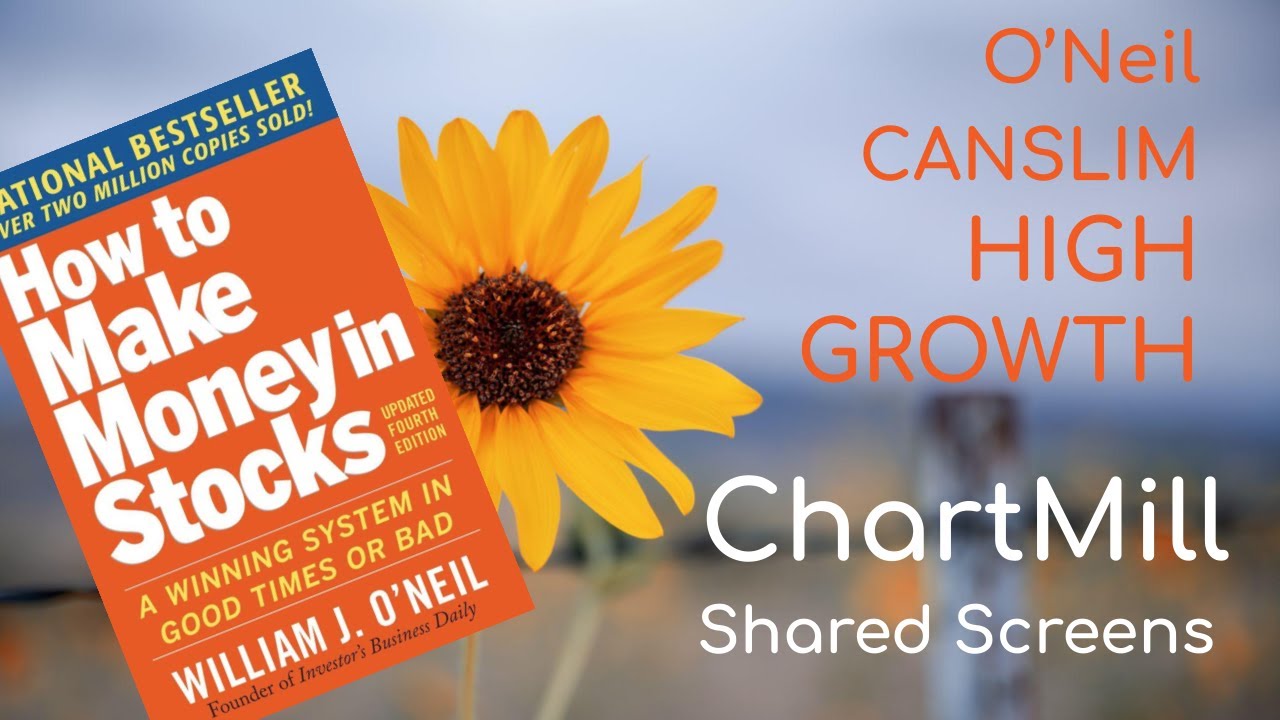 Finding High Growth Market Leaders | a CANSLIM Trading Idea by ChartMill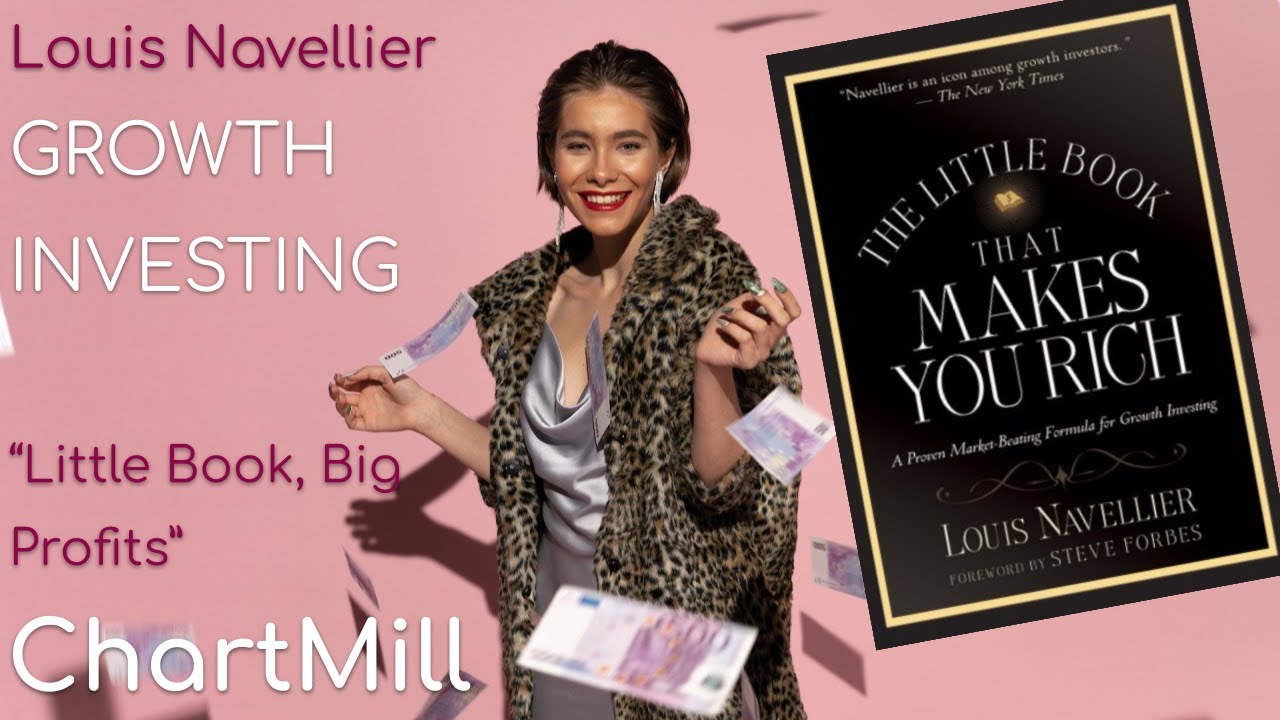 A beginner's guide to growth investing: Reflections on "The little Book That Makes You Rich" by Louis Navellier.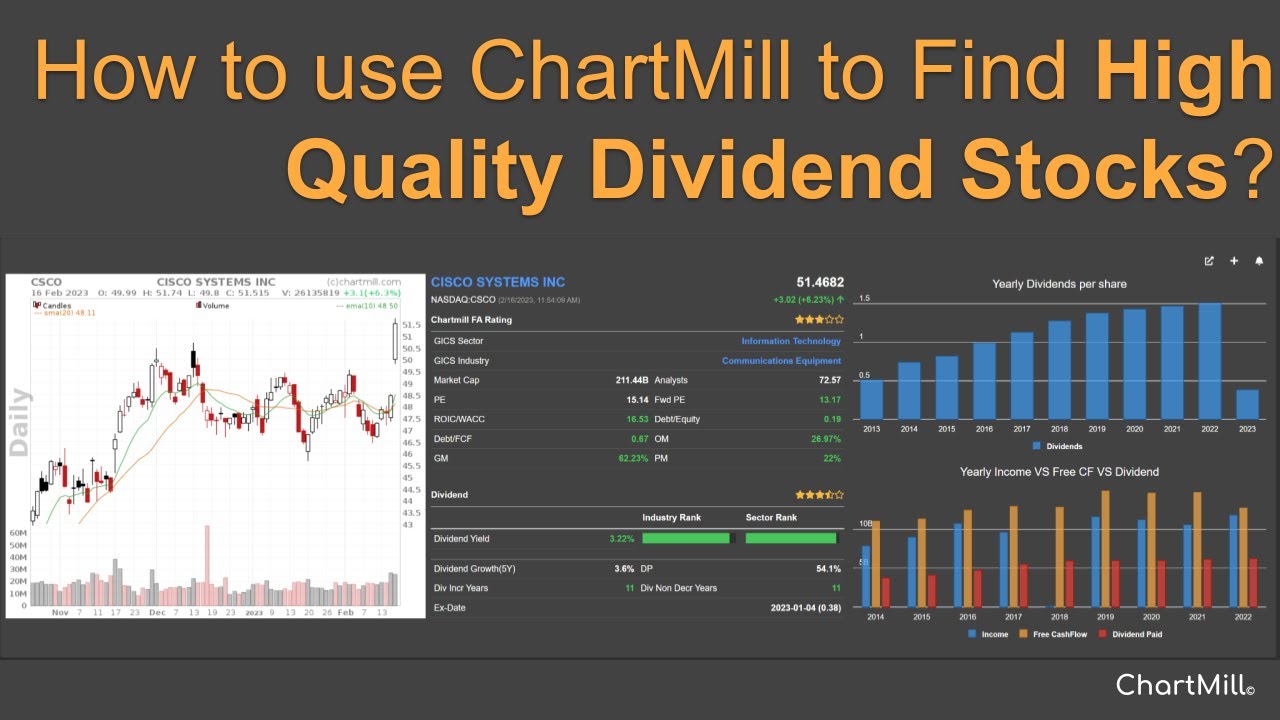 Finding Good Dividend Stock With Our New Dividend Filters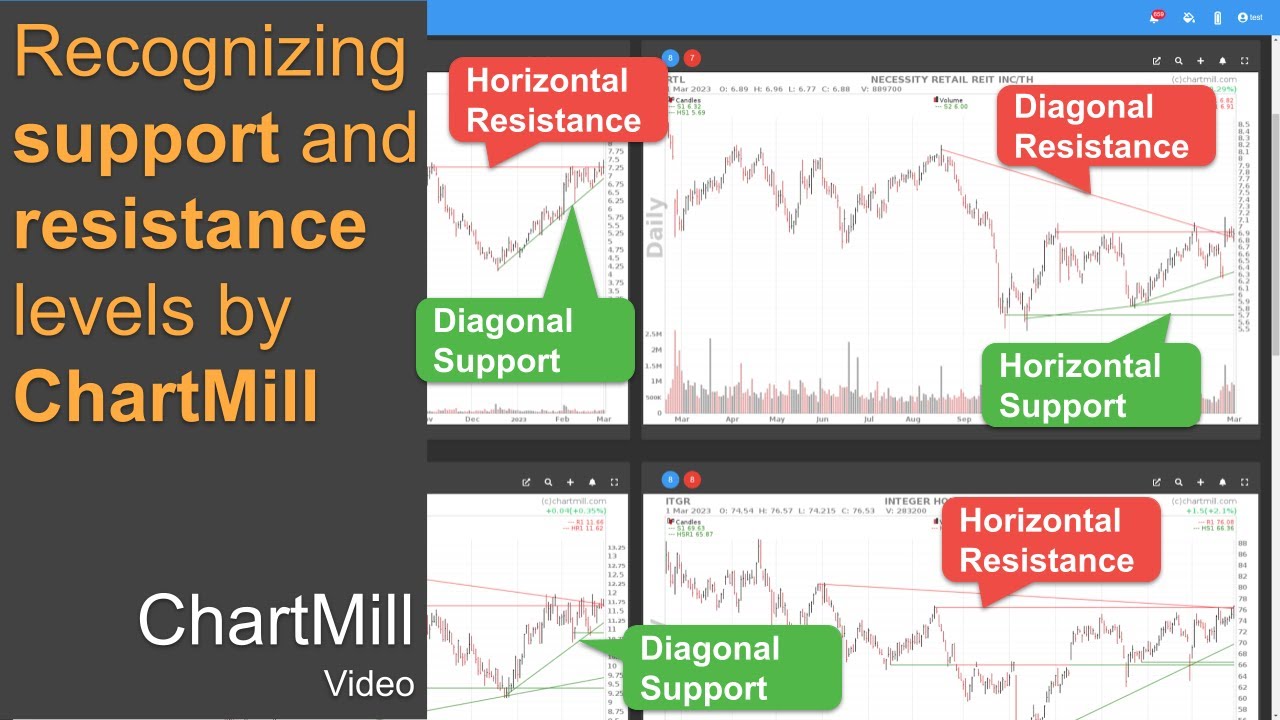 Support and Resistance Screening Filters in ChartMill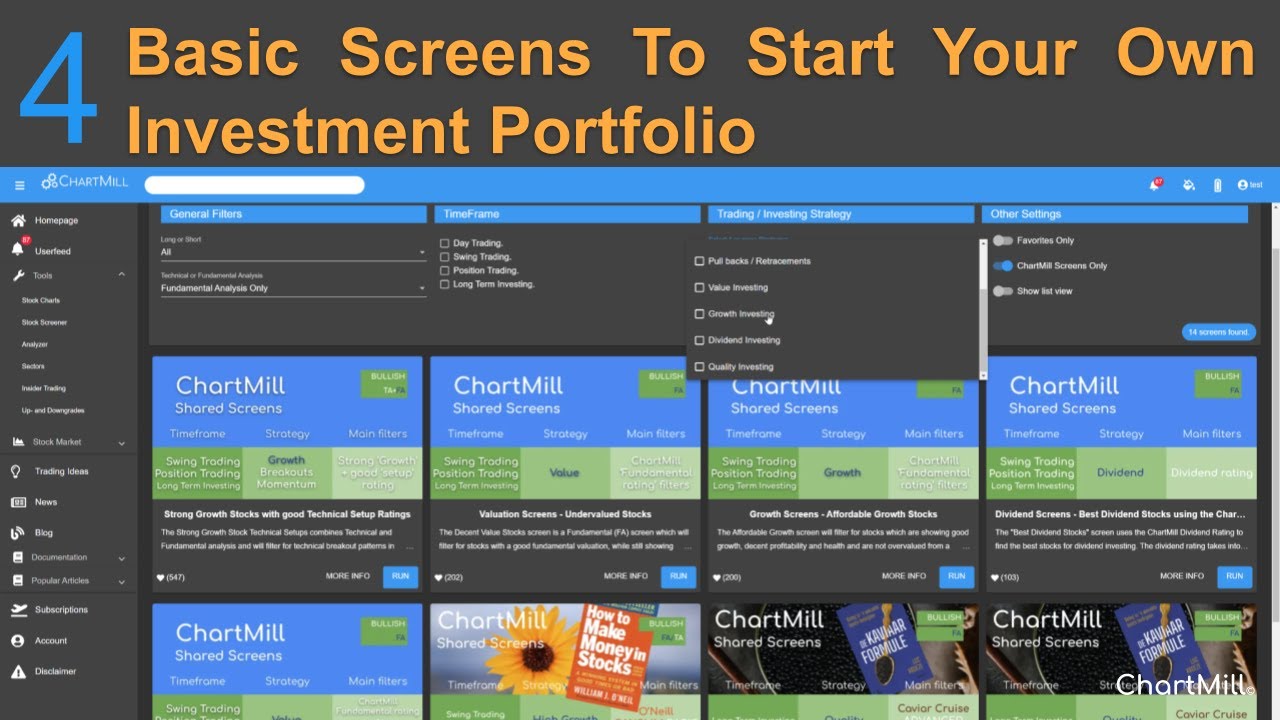 4 basic fundamental screens that will boost your search for the best stocks.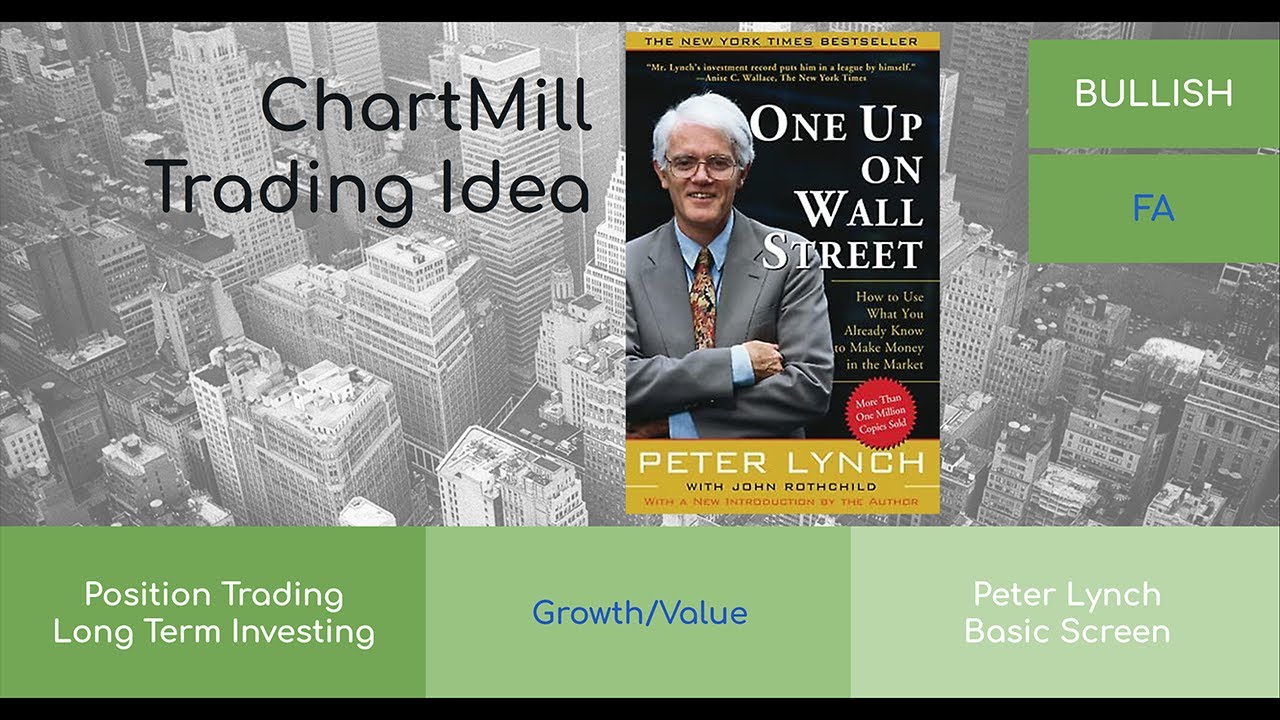 Peter Lynch | One Up On Wall Street | Screening Stocks Like Peter Lynch