Strong rebound for Wall Street
All US indexes made a strong recovery with weekly gains reaching over 5% for the QQQ. The other major US index ETF also did exceptionally well: DIA +4.7% | SPY +4.7% | IWM +3.5%

The reason for the strong remonte on Friday had to do with the volatile movement of the US 10-year yield, which initially moved higher to 4.34% but eventually closed at 4.2%. The drop was apparently the trigger for traders to push the indexes up.

Technically, prices have now been around a very important long-term support zone for over a month where a double bottom was formed (scenario 2 from our late August market update). In fact, for three of the four US index ETFs, there has already been a breakdown below the current support level, with last week's closing price, however, once again nullifying that breakdown.

There is a lot of uncertainty in the market right now and the playing field is anything but clear even for seasoned traders. The big downward movement does seem to be stalling somewhat. Still, cash remains king for now until markets choose a clear direction. Bonds are also becoming more attractive again, especially short-term ones. Three-year (4.52%) or even one-year (4.58%) rates are currently quoting higher than the current 10-year rate (4.3%).



source: www.ycharts.com


Technical outlook DIA, SPY, QQQ and IWM on a weekly timeframe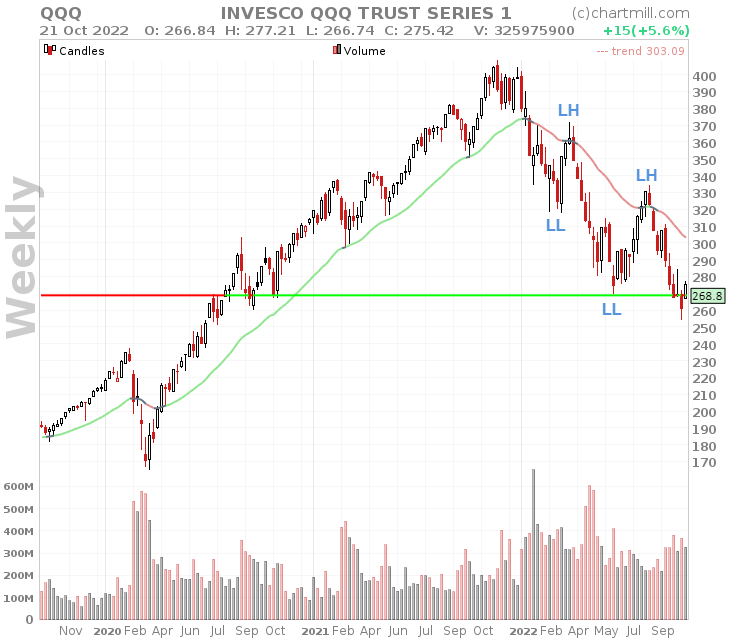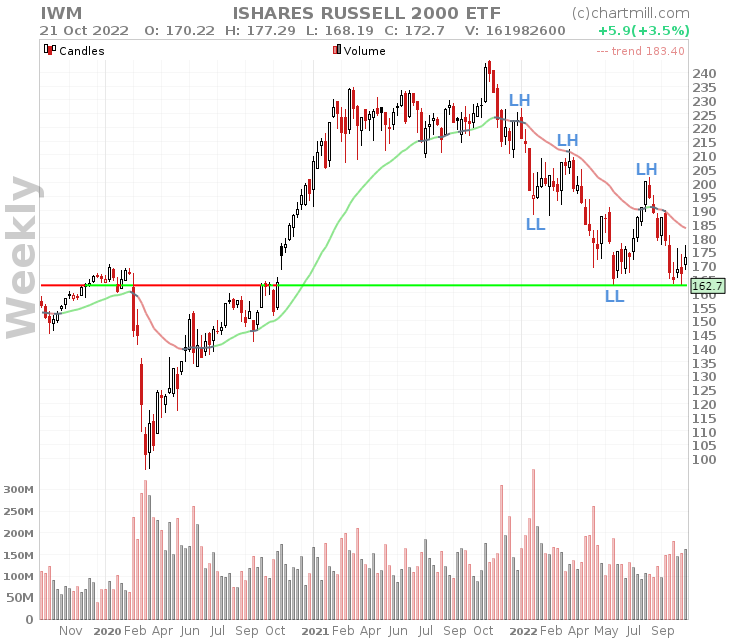 SPY | QQQ | DIA |IWM
ChartMill Trend Indicator: RED (bearish)
Stage Analysis phase: 4 (declining)

The ChartMill Team