TRADING IDEA (Momentum Swing Trading Breakout)
Gilead Sciences, Inc. is a biopharmaceutical company, which engages in the research, development, and commercialization of medicines in areas of unmet medical need. Read the full profile here.


STRATEGY
Breakout Swing Trading Idea
clean breakout during last trading session, wide range bullish bar closed near the high of day (+5.2%)
strongly increased buying volume
closing price above current daily resistance level
long term trend (weekly chart), price breakout above sideways trading channel

Last earnings: 2022-08-02
Next earnings: 2022-10-26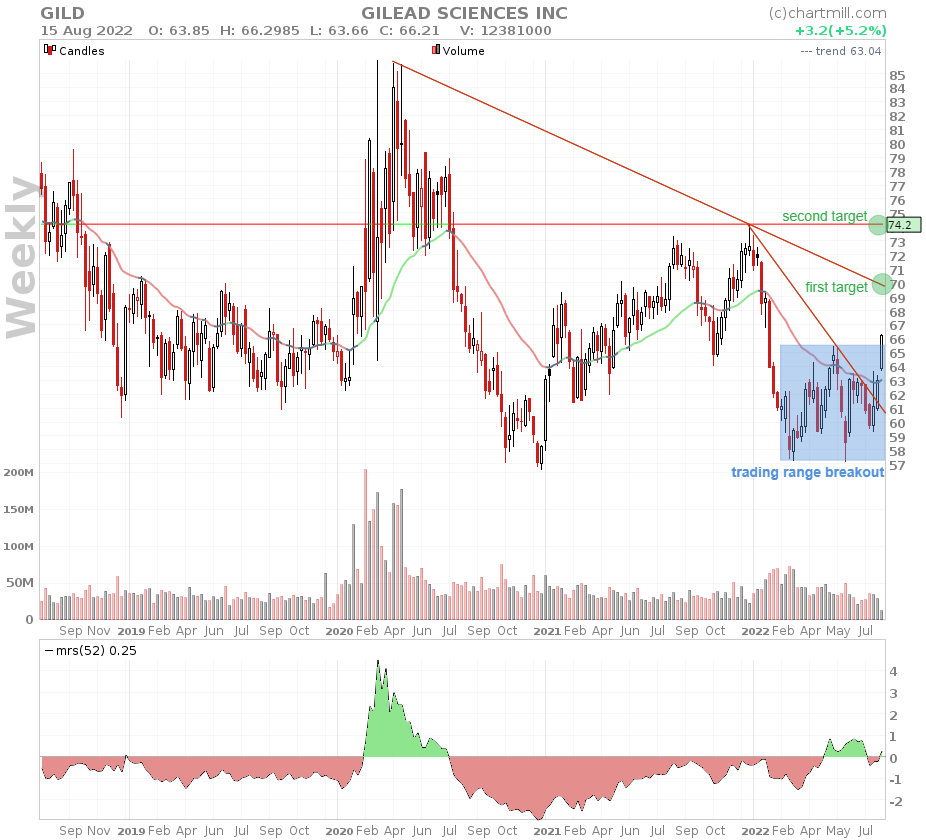 ACTUAL SETUP
Buy Stop | $66.36
Limit | $66.50
Stoploss | $63.44
Target | first and second target area on weekly chart


ADDITIONAL INFO/TIPS
Disclaimer: These trading ideas are merely to demonstrate what ChartMill is capable of and shows some typical results of a breakout filter. It is in no way actual financial advise to invest or trade in these stocks. The author has no pre-existing position in any of these stocks.