TRADING IDEA
Delek US Holdings, Inc. engages in petroleum refining, and the transportation, storage, and wholesale distribution of crude oil. Read the full profile here.


STRATEGY
Momentum Breakout Setup (Short term)
strong increase during last trading session (+4.53%)
impressive buying volume
closing price higher than $25.5 (latest resistance)

May 3, 2022, Delek US Holdings announced its financial results for the first quarter 2022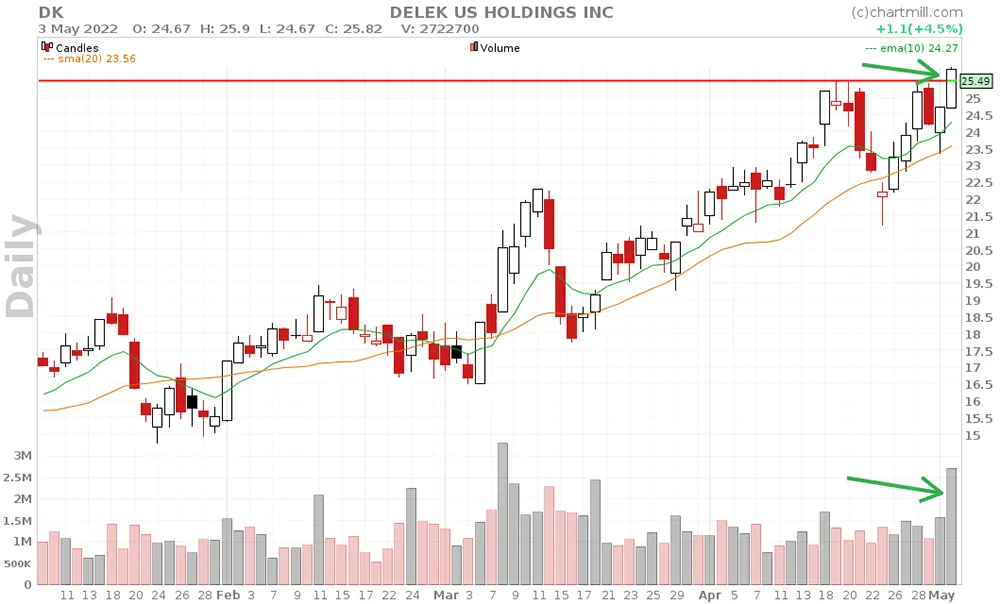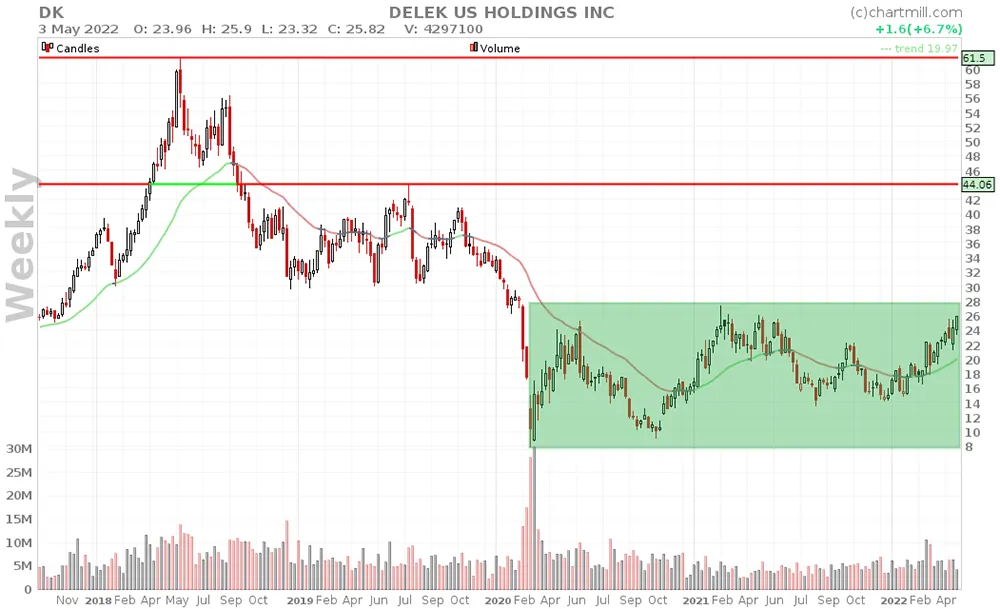 ACTUAL SETUP
Buy Stop | $26.04
Limit | $26.15
Stoploss | $23.92 (below SMA10)
Target | Hold between 2 - 5 days


STOCK SCREENING SETTINGS
Through this link you can check the other stocks that were also withheld with the same screen filter (05/03/2022- EOD).


ADDITIONAL INFO/TIPS
Disclaimer: These trading ideas are merely to demonstrate what ChartMill is capable of and shows some typical results of a breakout filter. It is in no way actual financial advise to invest or trade in these stocks. The author has no pre-existing position in any of these stocks.