In the Stock Screener, on the indicators tab you will find the Bull/Bear flag and Weekly Bull/Bear flag fields. You can select your flag filtering criteria here. Multiple criteria can be selected. You can filter based on all the flag properties mentioned above.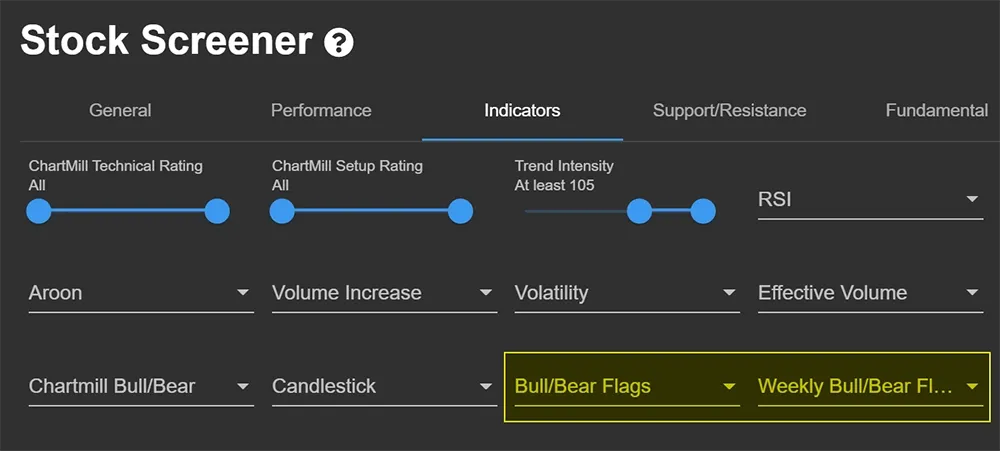 Once selected, the screener will display a list of stocks showing a 'bull flag', 'bear flag', 'weekly bull flag' or 'weekly bear flag'.


High and Tight Bull Flag Screener.
With the flag properties described above you can filter for the flag type of your choice. Just as an example we are providing a link to a High and Tight Bull Flag Screen as this is a well known pattern. An alternative may be to screen for a weekly (but shorter) High and Tight flag.


ChartMill Flag chart indicator
To visualize the bull or bear flag on a chart, select the 'Chartmill Flag' overlay indicator. The flag will be shown on the chart. For example: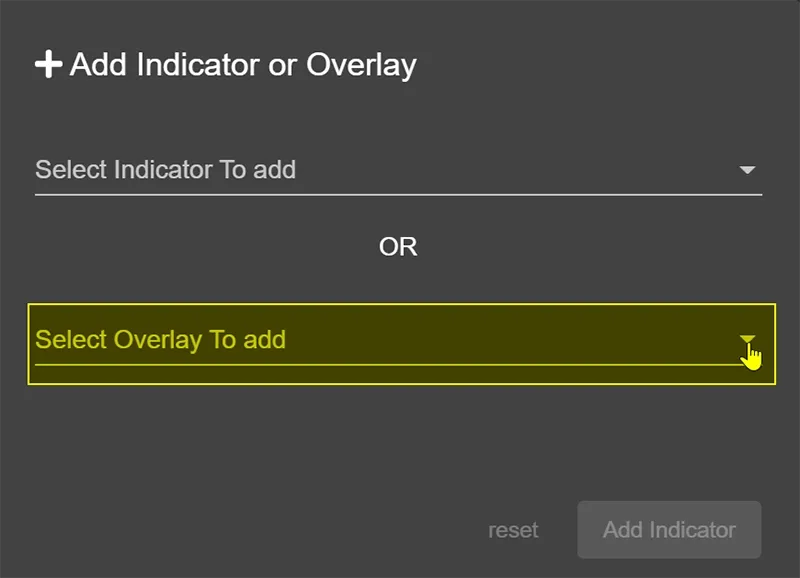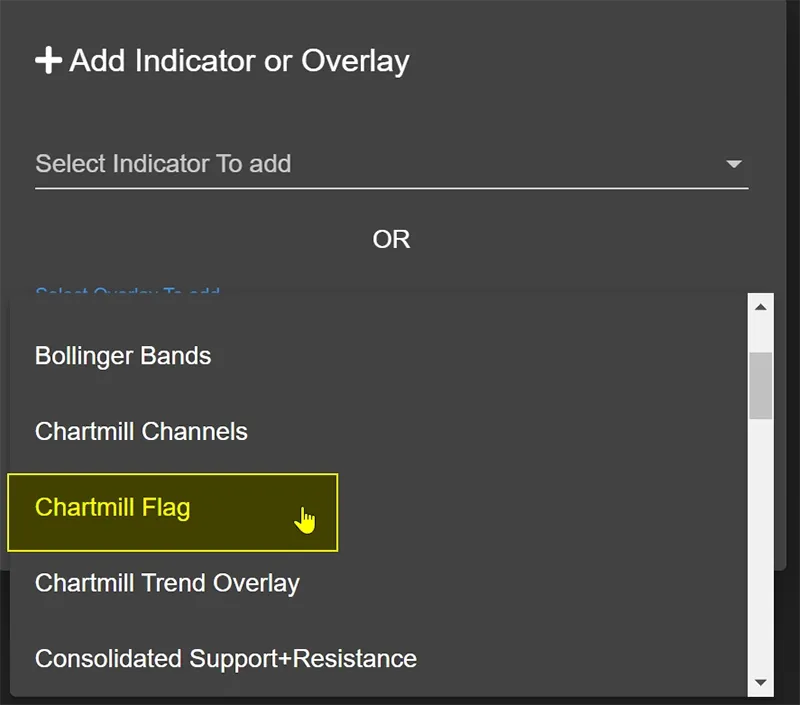 Flags have multiple properties, which you can filter on. We allow filtering based on:
The Flag Type: a bull or bear flag? A flag or a pennant?
The Pole Size: this is the height of the flag. It is the move in percent that happened before the flag formation started.
The Flag Width: this measures the tightness of the flag and is the difference in percent between the highest and lowest point in the flag.
The Flag Length: this is the time in days of the flag formation.
The Timeframe: you can find flags in the daily or weekly timeframe.
So whether you like your flags High or Low, Tight or Wide, Short or Long, Bull or Bear, Flag or Pennant ... we have got you covered!


Chart Example