The base screen used to identify these stocks is part of a mean reversion trading strategy, intended for active technical investors engaged in swing or day trading.


ALGOMA STEEL GROUP engages in the production of hot and cold rolled steel products. The company is headquartered in Sault Ste. Marie, Ontario. Ltd., is a Canada-based company, which is an integrated producer of hot and cold rolled steel products with its operations located in Canada. The company produces sheet and plate products that are sold primarily to customers in Canada and Midwest United States of America. The firm has a raw steel production capacity of an estimated 2.8 million tons per year.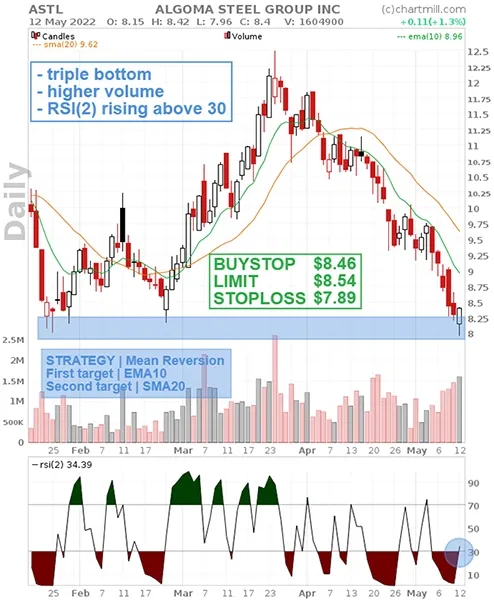 COUPA SOFTWARE engages in the provision of business spend management (BSM) solutions. The firm offers cloud-based BSM platform that has connected its customers with suppliers globally. The company provides visibility into and control over how companies spend money, optimize supply chains, and manage liquidity. The Company's BSM platform delivers a range of capabilities that would typically require the purchase and use of multiple disparate point applications.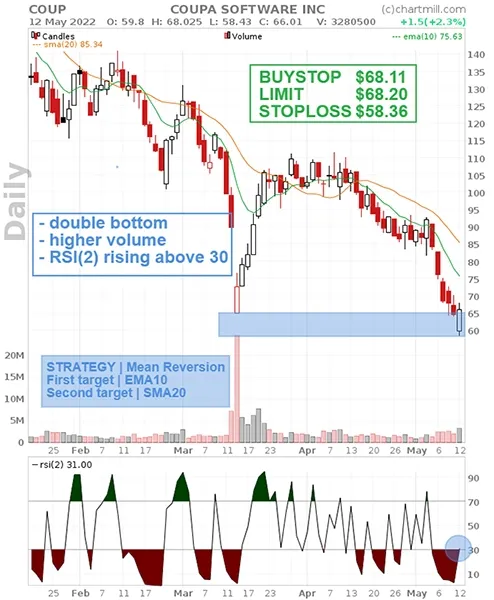 The ChartMill Team






Disclaimer: These trading ideas are merely to demonstrate what ChartMill is capable of and shows some typical results of a breakout filter. It is in no way actual financial advise to invest or trade in these stocks. The author has no pre-existing position in any of these stocks.