Annotation Tool
In Chartmill there is a possibility to easily annotate your charts.  This can be done both in the charts section as in the  screener- section on our website.
Let's start by annotating a chart in the charts section.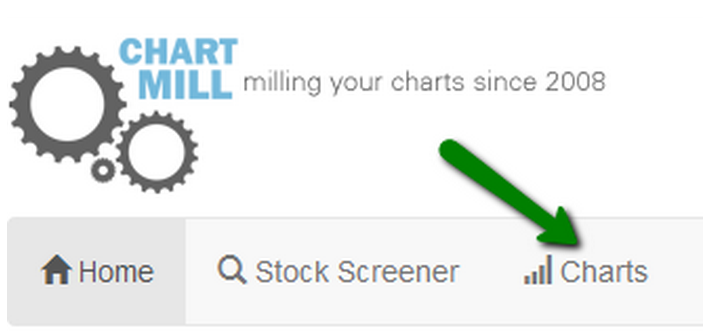 Fill in some tickers in the text field and hit "go!"

Click the "crayon-icon" next to your charts.  The annotation bar will now appear on top of the screen.
Finally, select a tool and click in the chart to start annotating!
A quick overview of all available tools:

1 - Selection tool.
2 - Draw a line.
3,4 - Circle (transparant) or filled circle.
5 - Horizontal line that changes color depending support/resistance.
6,7 - Simple horizontal / vertical line.
8 - Free draw.
9,10 - Rectangle (transparant) or filled.
11 – Shows precise OHLC for each candle.
12 – Text annotation.
13 – Fibonacci retracement lines.
14 – Arrow.
15 – Undo.
16 – Clear all.
17 – Save to computer.
18 – Color picker
19 – Border thickness of annotations